Reports of illegal shooting
These have surfaced in the Flyer. What to do in this situation is given on the section on illegal activities on this website. The police are extremely keen to stamp out the 'sport' of hare coursing with dogs. Phone 999 for a fast response – do not put yourselves at risk by confrontation.
Telephone box
Reglazing finished on 19/04/2021 . Once the silicone sealant is cured, then the red paint will be retouched and a blue colour added to the crown to represent the velvet plush.
The door will be left as is. To replace the Perspex in the door would require complete replacement of the door.  A cost perhaps too far.
The Common
Pictures of how the regeneration project was started. Also snapshots of the common before the work started.
Invitation to attend Community Liaison Group for the A66 Northern Trans-Pennine project
Please see the email – filed under the Transport/Roads tab
Proposed holiday lodge development opposite Ravensworth nursery
Noted in Richmondshire Today  – the following proposed development Holiday Lodges
This will not be run by the nursery, but if planning permission is granted then the development will be sold to another company. Please read the documents on the council website  and note that this proposed development will be visible from Gayles and will impact on our village.
Gayles history
Documents uploaded to website:
A Guided Walk Around Ravensworth, Whashton & Kirkby Hill
The Ancient Parish of Kirkby Ravensworth 1
Both are worth a read 2
The other documents – in History, History/maps, Conservation area & Gayles common were dropped off by Mags Cran for inclusion in the website. They have been scanned in – you are welcome to use them as you wish
Further work on A66
Broadband fibre
News on the progress has been moved to Broadband
Parish Notices
Information from the N Yorkshire council via the Parish Meeting will be reflected in the Parish Notices page (to be found as a subsection to this,  the News page
A66 Dualling
The favoured route has been chosen. Roads
Ravensworth village — Welcome
Ravensworth
Just down the hill is Ravensworth. Take a look at their (just started) website. Lots of useful info especially about walks further afield. We will perhaps forgive them for calling Gayles a hamlet
Lockdown blues
Here are some things that will help.
Shoulder of Mutton takeaway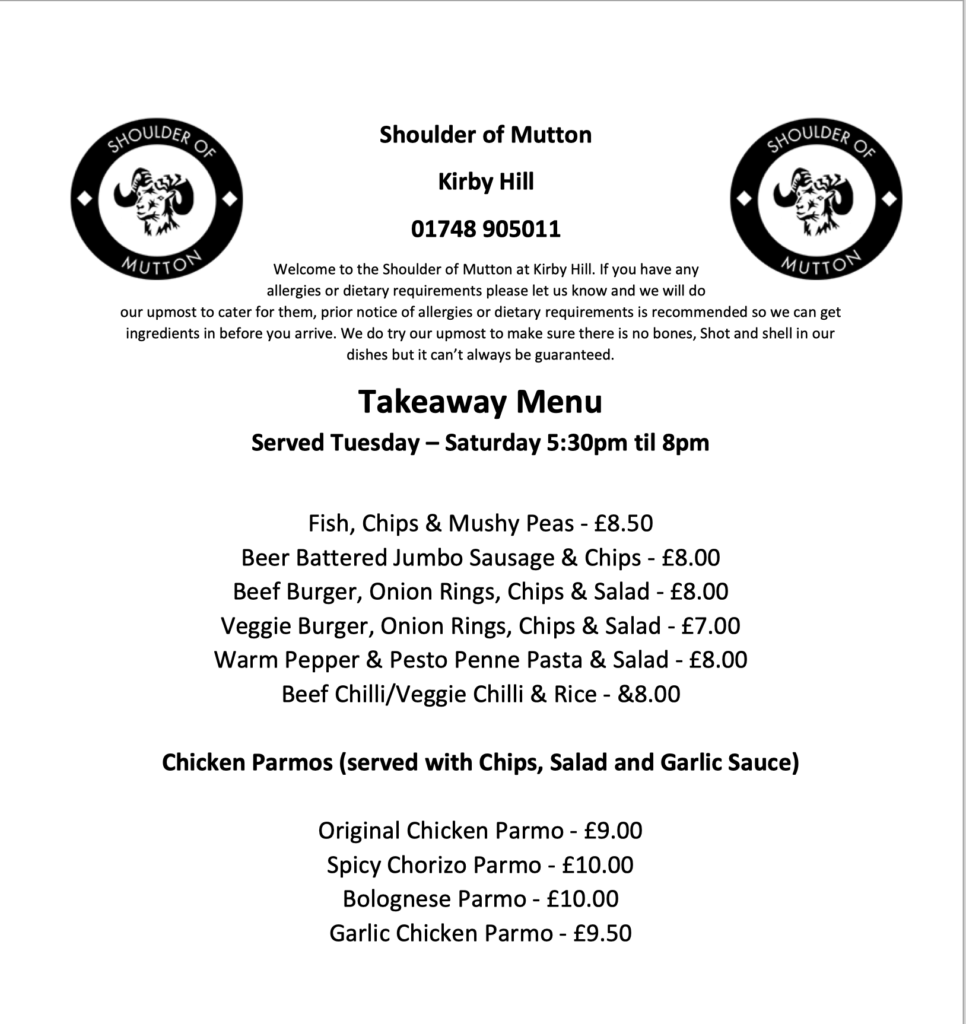 Richmond index of shops open for business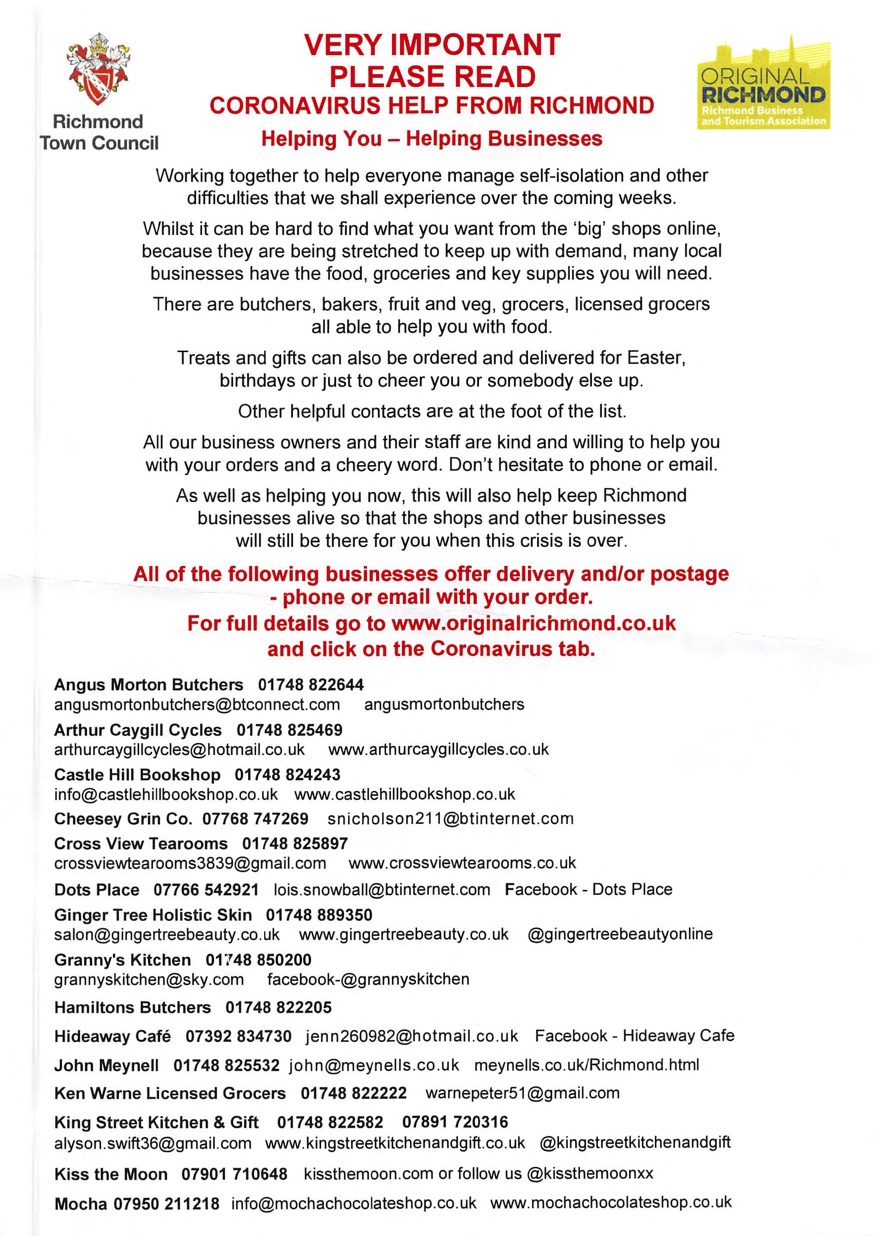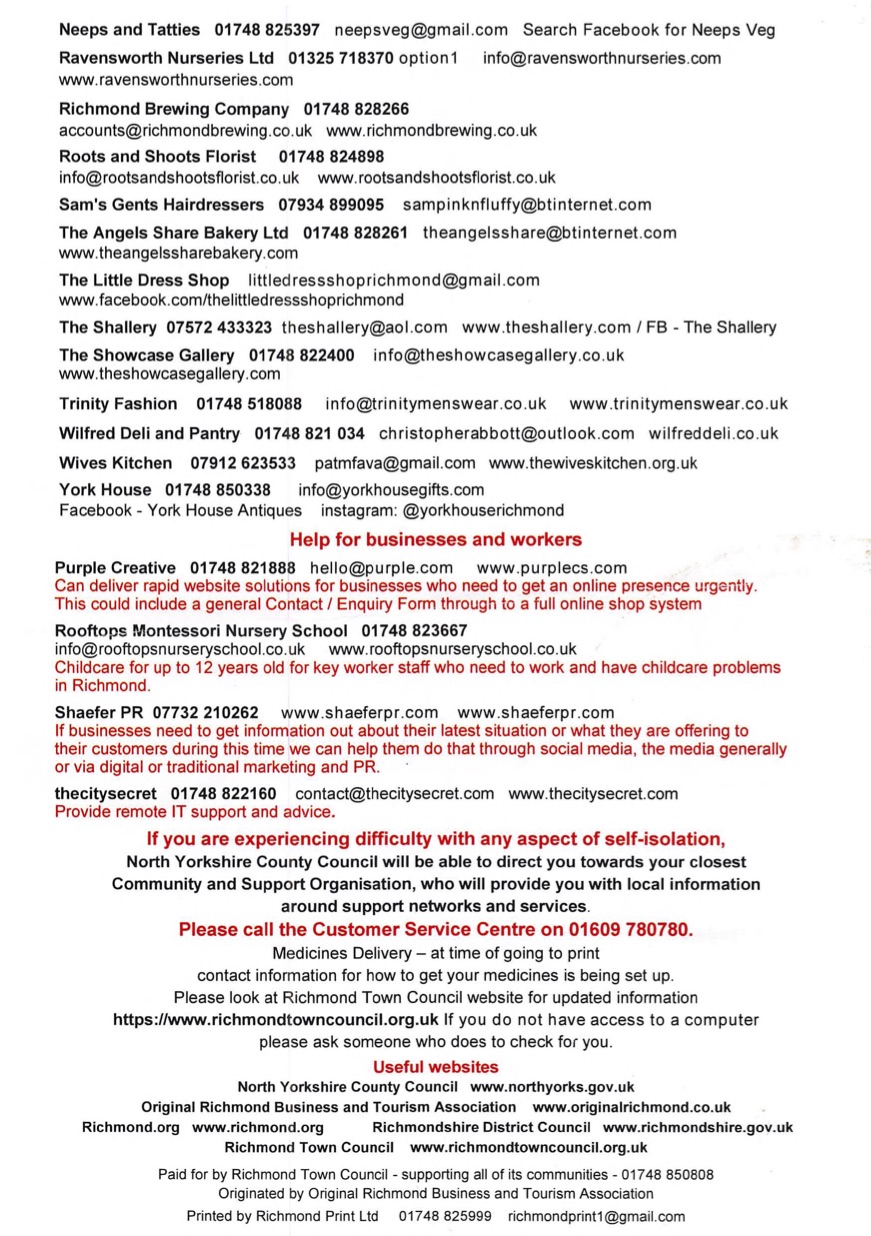 The link to the pdf file for Original Richmond to download is ORIGINAL RICHMOND
We do appreciate your support in sending these out to the villages
B&Q has opening most of its stores – Darlington is open again. Time to get some diy done at home & in the garden
Buy local. Here is a link for local services that can help. You can show your support by buying local
Covid-19
Over the next weeks and months, we will all need to work together and we will all need the help and assistance of our neighbours. A list of email contacts has been drawn up on the Covid-19 page under Health. Initial contact for help may be made to any on the list. If we can help directly, we will, or we will point out the correct direction for assistance. If you wish to volunteer to help, please use the contact details on the web site.
Covid-19
Stay safe
Gayles AED @Phonebox
Click on this link to find out more
Breaking news: a running total of £465 has been raised from our village as at 03/04/2020
The defibrillator was installed on 12 March and became 'live' (ie registered with the ambulance trust) on 02/04/2020
Please remember the correct action plan in case of emergency
Make sure that you are safe eg switch off electricity in case of electrocution
Check for breathing (after opening the airway) and check for a neck (carotid) pulse
Start CPR if no pulse
Call for help. Dial 999
Send a person who is with you to the phone box to retrieve the AED
Apply the AED pad, and follow the spoken instructions from the AED
Continue CPR as instructed
Use a person present to direct the paramedics to the victim on their arrival. You may need a couple of people to direct them to the correct location
Parish Meeting AGM
Took place on Wed 4th March at 19:00 in the Gayles/Dalton Village Hall. Minutes of the meeting are here: Gayles Parish Minutes
Rain, rain stay away
One side effect of all this rain has been the transformation of dry galleys and the creation of waterfalls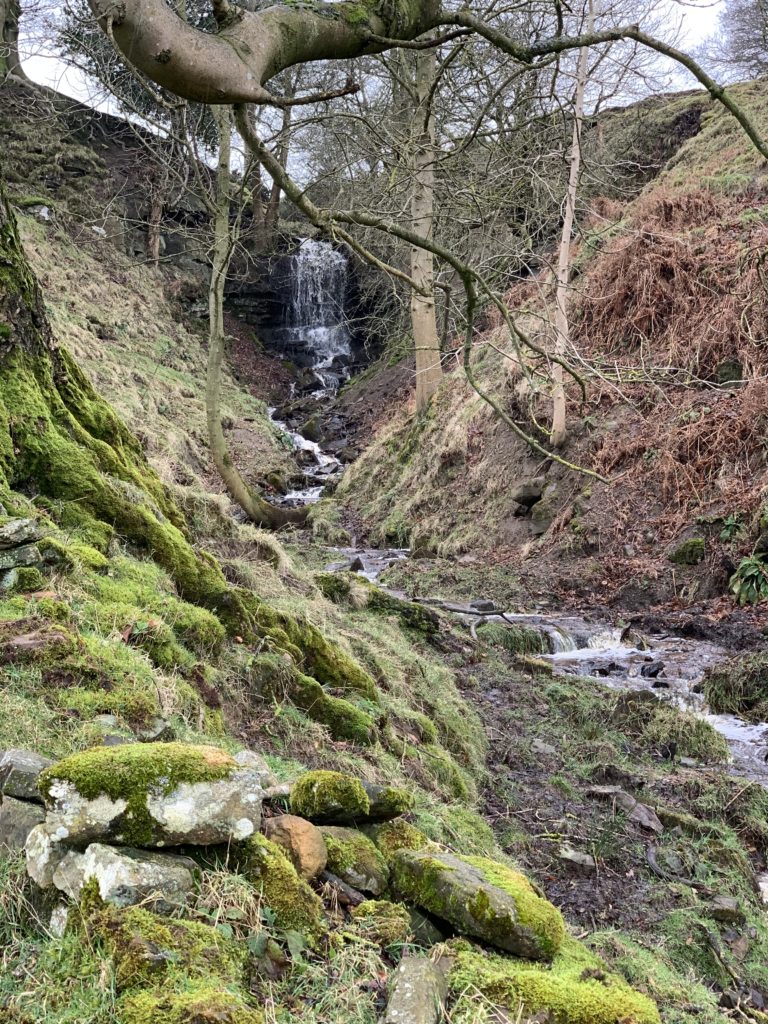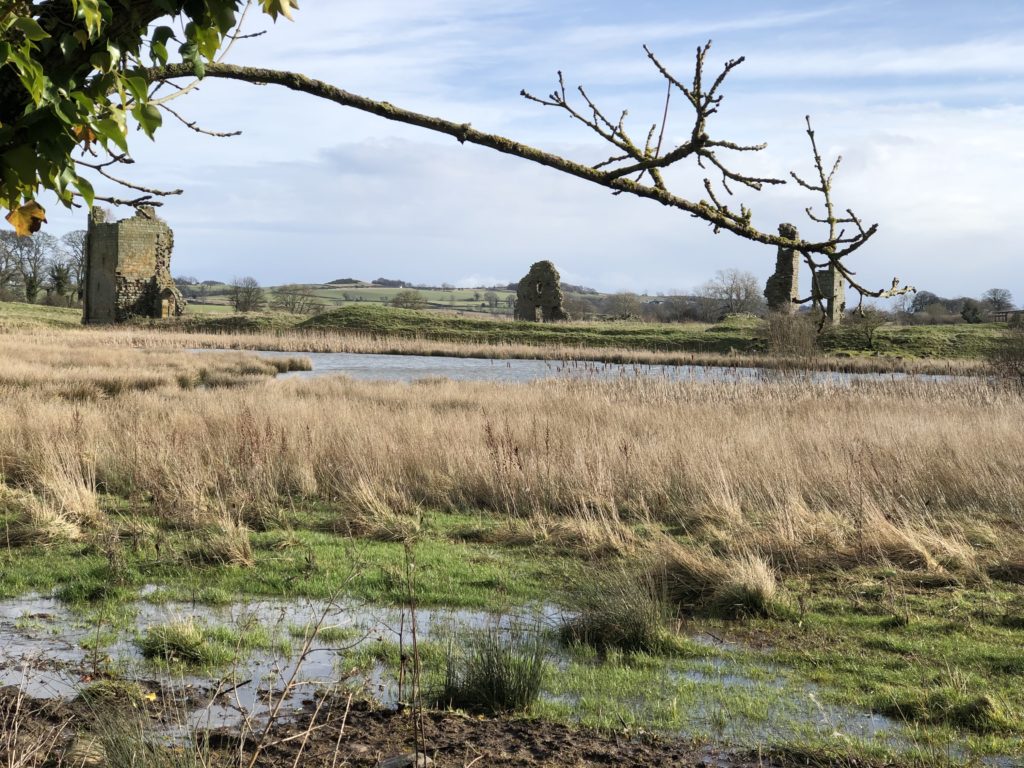 How not to do it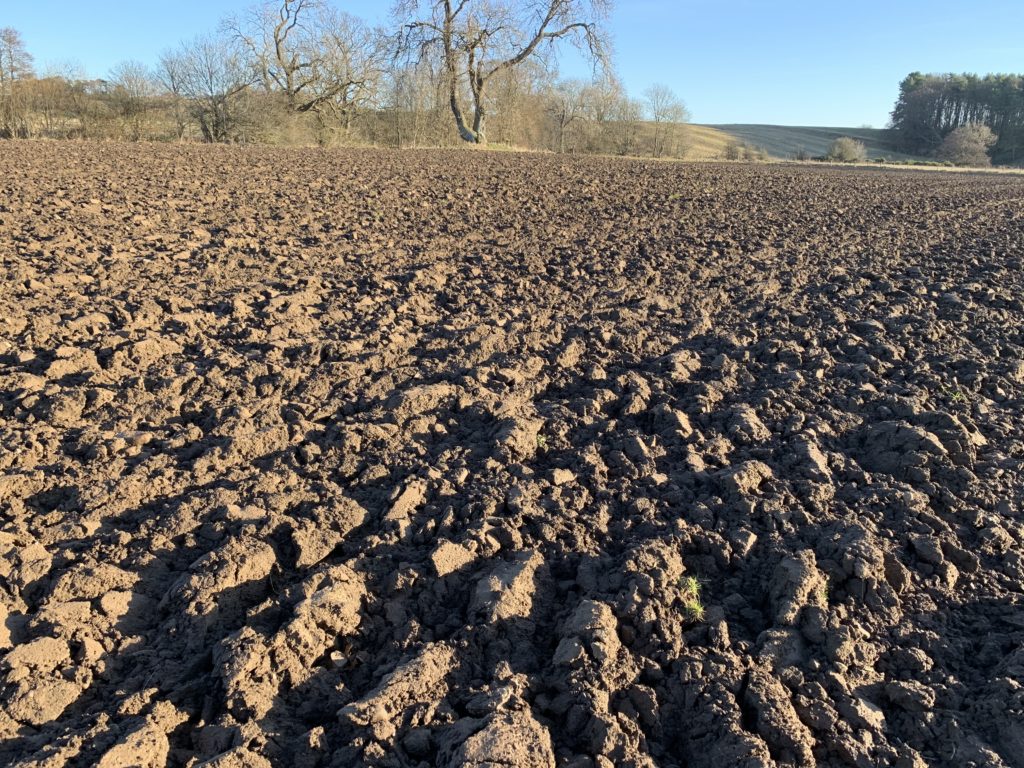 Can you spot the bridle path?
Farmers can plough across paths but they must be reinstated within 14 days if crops are planted. This is deep ploughing — try stumbling across the clarts (Geordie for thick mud) in this field. Bridle paths should be 2 metres wide, and footpaths 1 metre.
Here is the link from Farmers Weekly
N Yorkshire council is investigating
Lazy louts
It appears that it is too much trouble to take your litter home with you, even when you can carry it in your car. Enjoy your tasty beverage and then just defenestrate the rubbish from your car onto the side roads of our county.
You should be ashamed.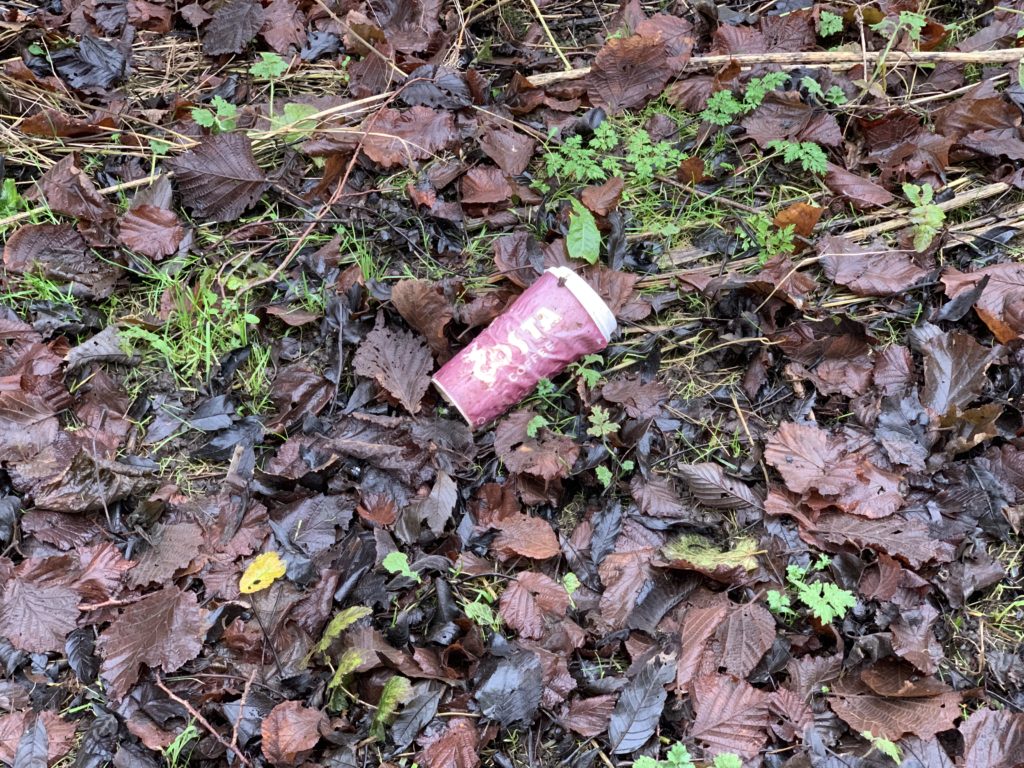 *This item sponsored by Costa (not)
Fibre Broadband
Some of us will have spotted the OpenReach guys digging a trench on the Wharton Road. We were scheduled to be linked up by beg 2020, but this was put back—
Conversations with a BT manager have revealed that Gayles should have fibre to the premises by March 2020. Government directive has accelerated this plan.
Is this a rumour? Will we be relying on "Quickline" (an oxymoron)for years to come?
Watch this space!
Jon Smith will have a book out for Christmas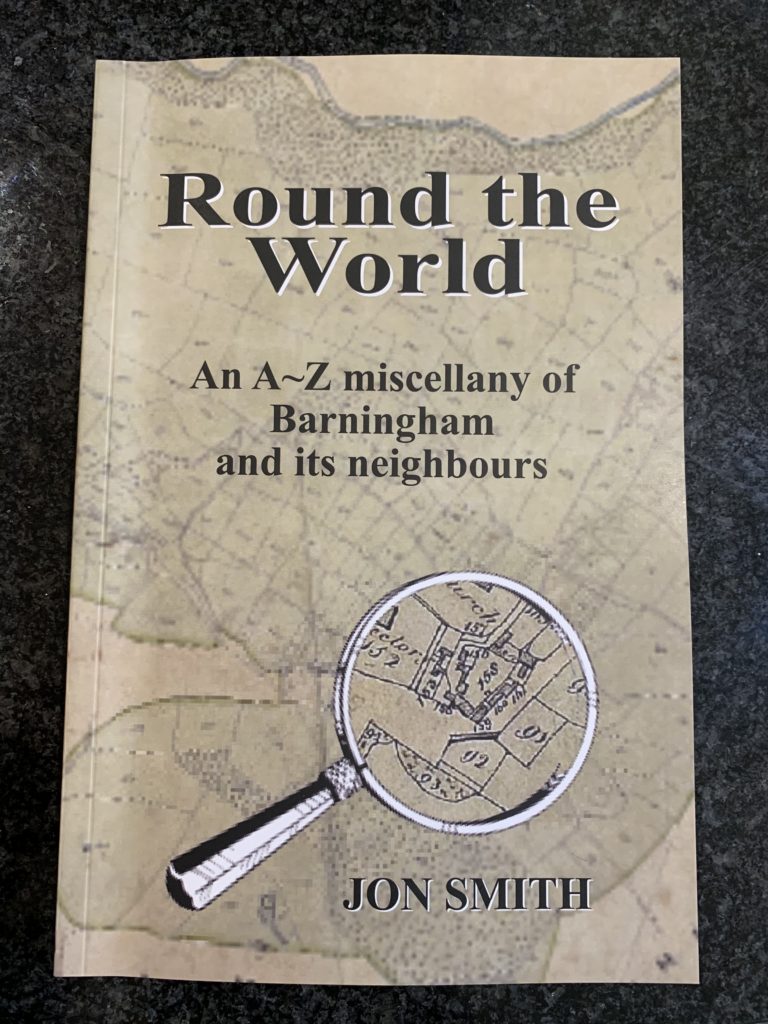 An A-Z miscellany of Barningham and its neighbours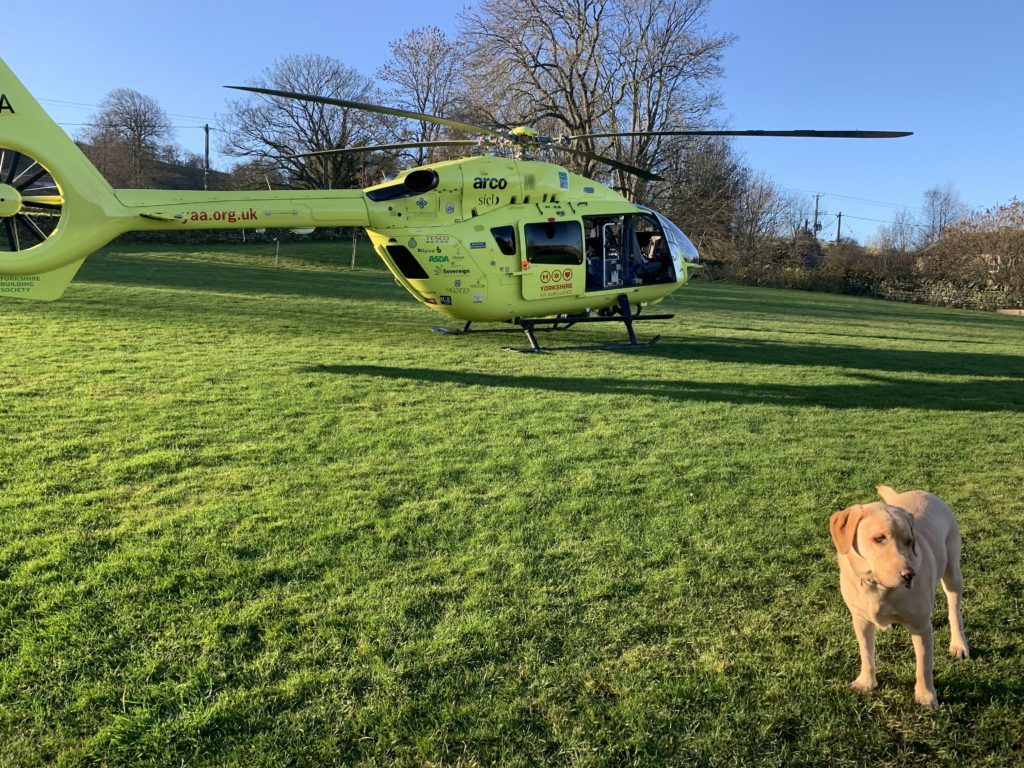 It seems that Gayles has its own HLS (08/01/2019). We will have to rethink plans to plant oak trees in the middle of the paddock
Click here to donate to the Yorkshire Air Ambulance
---
At first, I scanned in this document direct to PDF (with text recognition). As expected, this resulted in a large file (26.8MB). As a result, the file had to be located in my Dropbox folder, with a weblink from the Gayles.Info website to this file.
The original document has been produced using a typewriter. This has resulted in:
A monospaced font
Missing letters and spelling mistakes
Use of underlining rather than italics for book titles and foreign words
Ordinary quote marks rather than smart quotes — and hyphens rather than en dashes
The use of full stops in abbreviations is 'old style' — I have decided to keep this typewriter style as used by the author

Editorial decisions – Norman uses metric and imperial measurements in that order. I have removed the imperial measurements to simplify the document – most people will be able to convert if necessary. He also uses Henry 2nd rather than the usual Henry II. These occurrences have been corrected.

The transfer to a word-processing program gives a proportional spaced font, full spell checking and different fonts and font sizes.
Automatic content production with live links to the content page in the PDF

I have also been able to clean up the document with removal of artefacts produced by multiple photocopies.

The PDF file is now much more accessible – 5.6MB in size and is more pleasant to read, the content is searchable and the table of contents works

Thanks to Norman Butcher for writing this history in 1985

↩

Thanks to Mal & Pat Burgess of Ravensworth for supplying these documents↩