Update to Broadband info
18/03/2021
There are signs in the financial sections of the newspapers that indicate a more rapid fibre supply to homes in UK https://www.bbc.co.uk/news/technology-56435371
Some may say that the delays were on the part of BT waiting on higher payments for fibre installation – some may not agree. We wait and hope
Fibre to the premises is coming soon.
I keep looking up the dictionary definition of 'soon'. I suspect that my version is different from Openreach. We know it will come — after all, the signs are there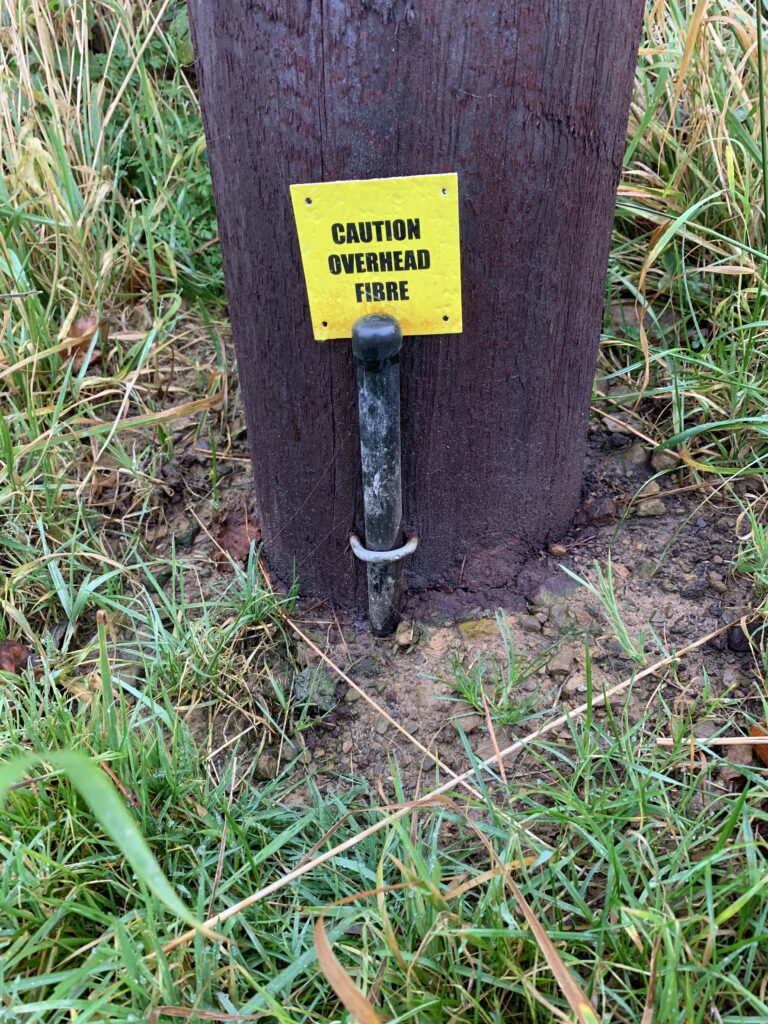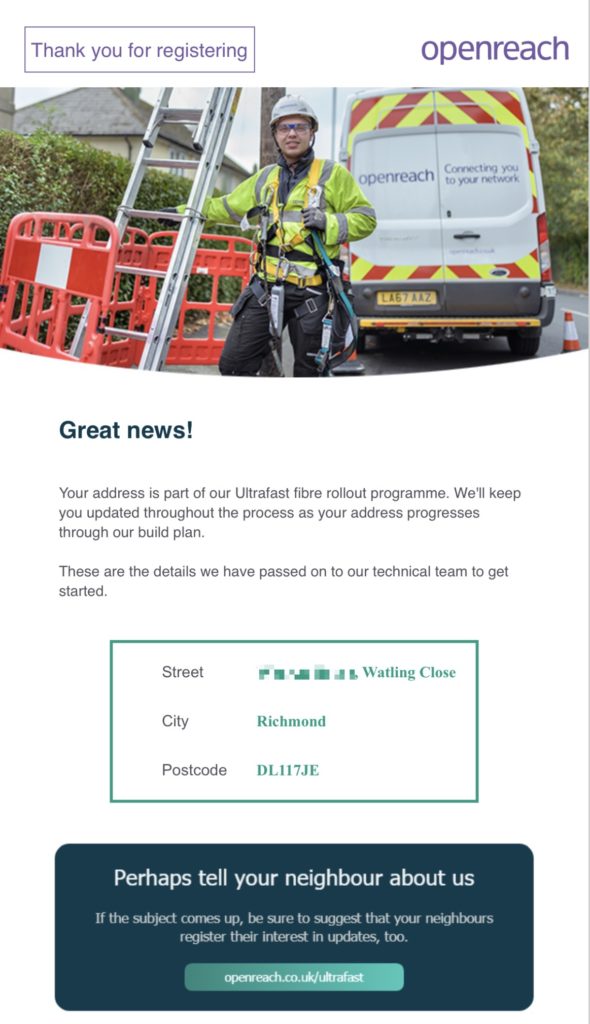 Check your postal address on the website & register to get updates
Fibre has arrived
Coming up Middle Street and branching into Watling Close. It's had a lab test and passed with flying colours. Next will be the master cabinet connection and a connection to each house – fibre to the premises (FTP). At last the end to broadband failure in heavy rain or snow.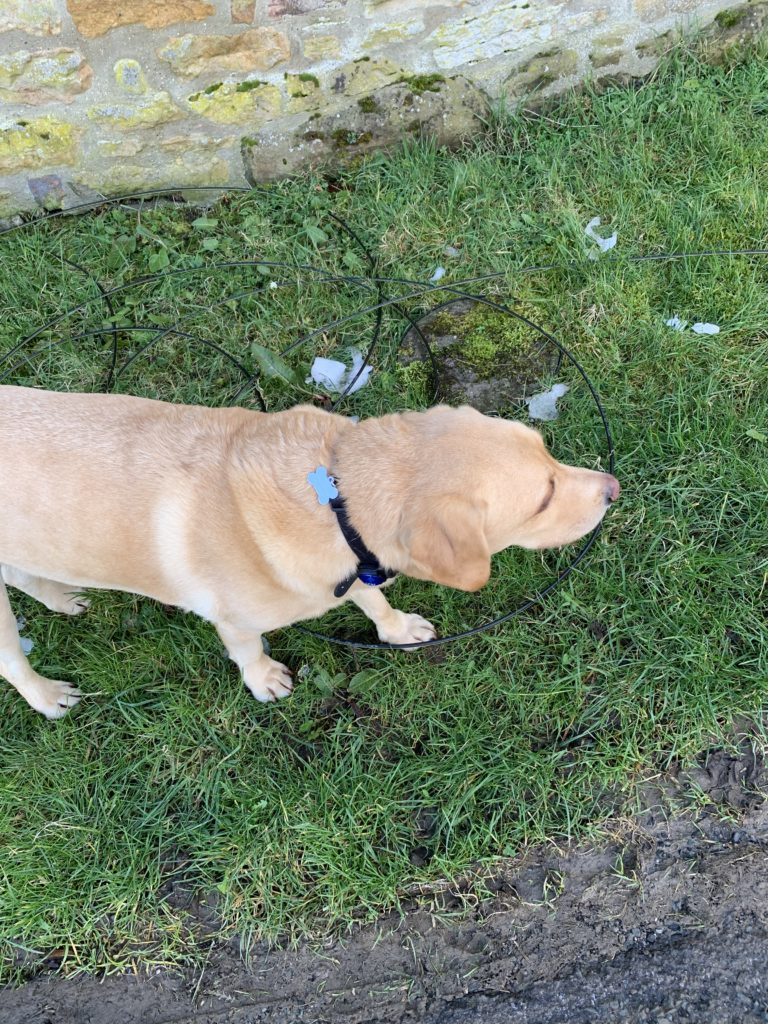 14/02/2020
OpenReach inspection carried out to determine the best way of taking fibre from the mail pole to your curtilage. (fn) Once that is complete, then you will need to contact your chosen broadband company (Sky, BT, Vodafone etc) to take the connection from the edge of your property into your house and connect it to your supplied modem
10/06/2020
The conduit for the fibre is being laid in Watling Close.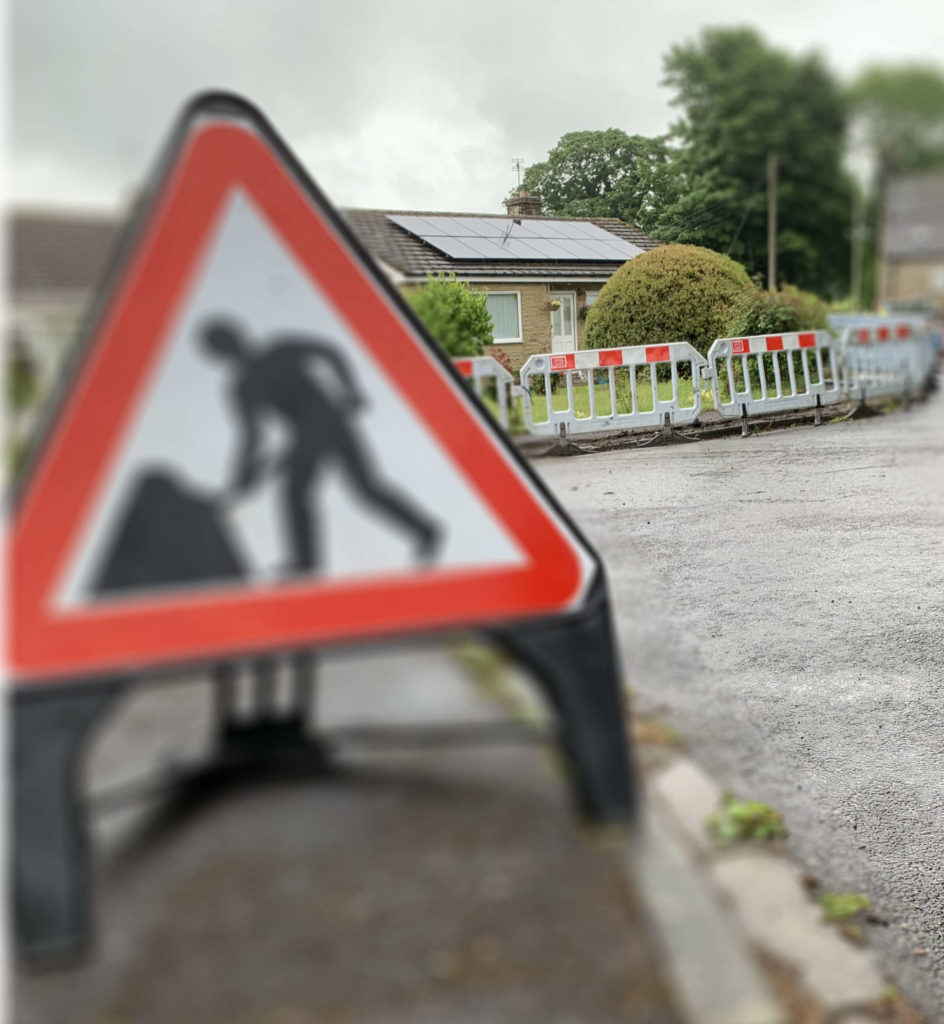 For the rest of the houses in the village, it appears that unless there is a conduit under ground, the connection will come in on overhead wires, The Steadings may have underground conduit laid as it was developed after Watling Close – keep an eye on diggers outside your house.
The next stage
OpenReach will set up a distribution cabinet and pass the fibre along the laid conduits or from poles to each curtilage. Then to complete the process, your chosen broadband supplier will take the fibre from the distribution box to inside your house.
PLANNED ROAD CLOSURE NOTIFICATION – Gayles
The Closure will be in place for a period of 5 days between 22nd June 2020 and 26th June 2020 to allow BT to replace 37 existing poles. Please note this forms part of a roling road closure encompassing the following streets: Dalton to Gayles Road, Gayles to Places House, Gayles to Kirby Hill Road and West Street. Only one street will be closed at any given time and the closure will ony be in place between the hours of 09:30 and 15:30
Pole replacement
The 9m pole that was replaced as part of a rolling replacement program a few weeks ago, has just been replaced as part of the fibre broadband program. The pole was not high enough to clear the electricity cables and an 11m pole has taken its place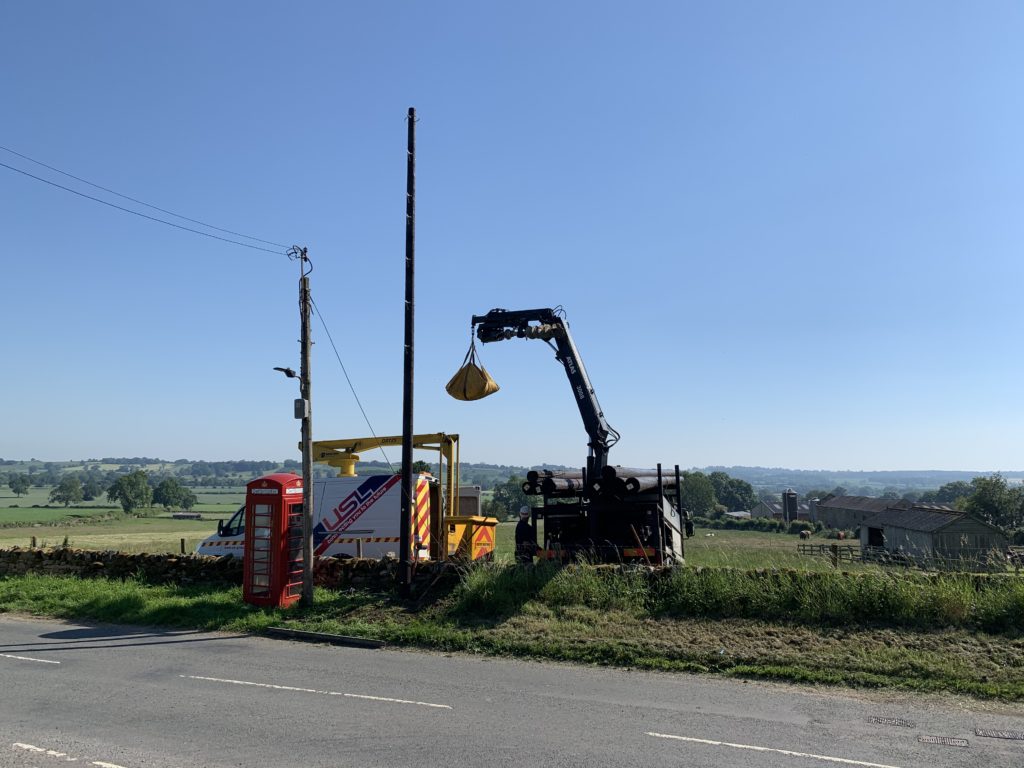 27/06/2020
The program of pole replacement should have now been completed. Next stage pulling the fibre through to the junction boxes next to your house