A wild side moderate walk of 7k and 2 hrs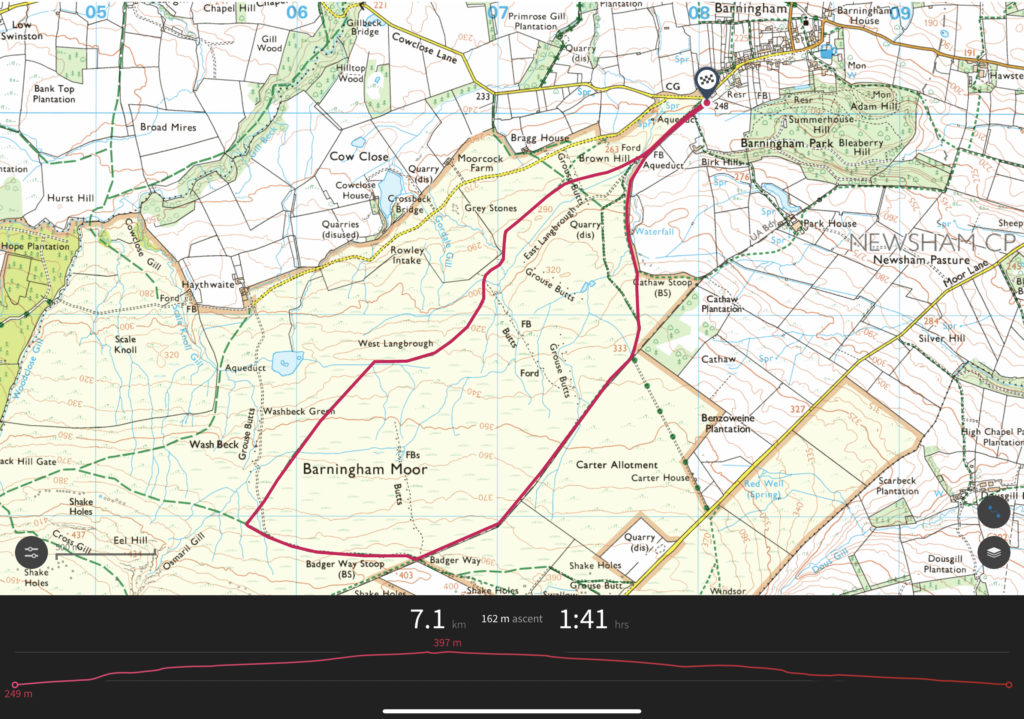 Drive through Barningham to park in the carpark at the edge of the moor. If you choose to walk through the heather across the contour lines, then it will take longer than the advertised OS route of 1.4hrs.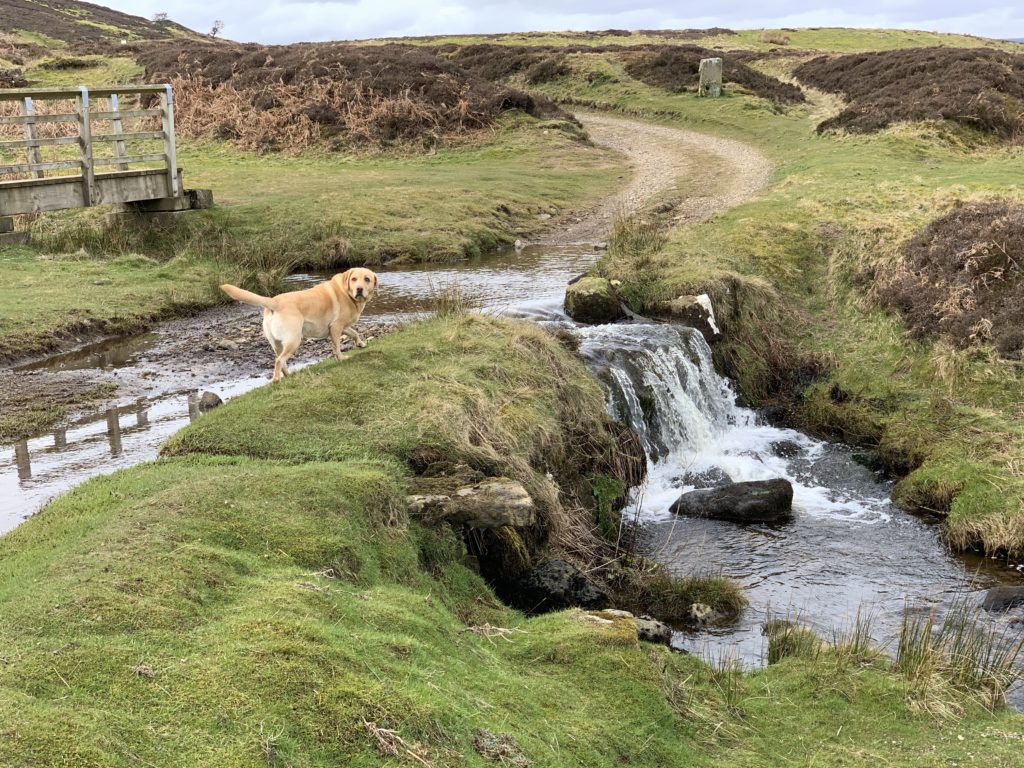 The way is clearly marked and easy to follow until you make the turn for a return to Barningham. The path across the heather is very poorly marked with no path visible for most of your return. You may indeed be wiser to follow the track to join the farm track marked in yellow on the map. The way is longer, but as you will not be crossing contour lines, it is much easier and faster.
If you trek across the moor, look for white plastic markers that show the way 1. Frequent burnings of the heather have obliterated footpaths – you will not see an obvious path until you are nearly back at the aqueduct.
The struggle is worth it (just). Further visits perhaps would be more enjoyable if you follow the yellow track route!
What will you see – wild views, trees on the summit of the moors – only frequent burnings prevent rewilding2 and the take off of forest on this moor. Grouse will burst from the heather in front of you and if you listen carefully, you will hear (and perhaps see) larks high in the big sky.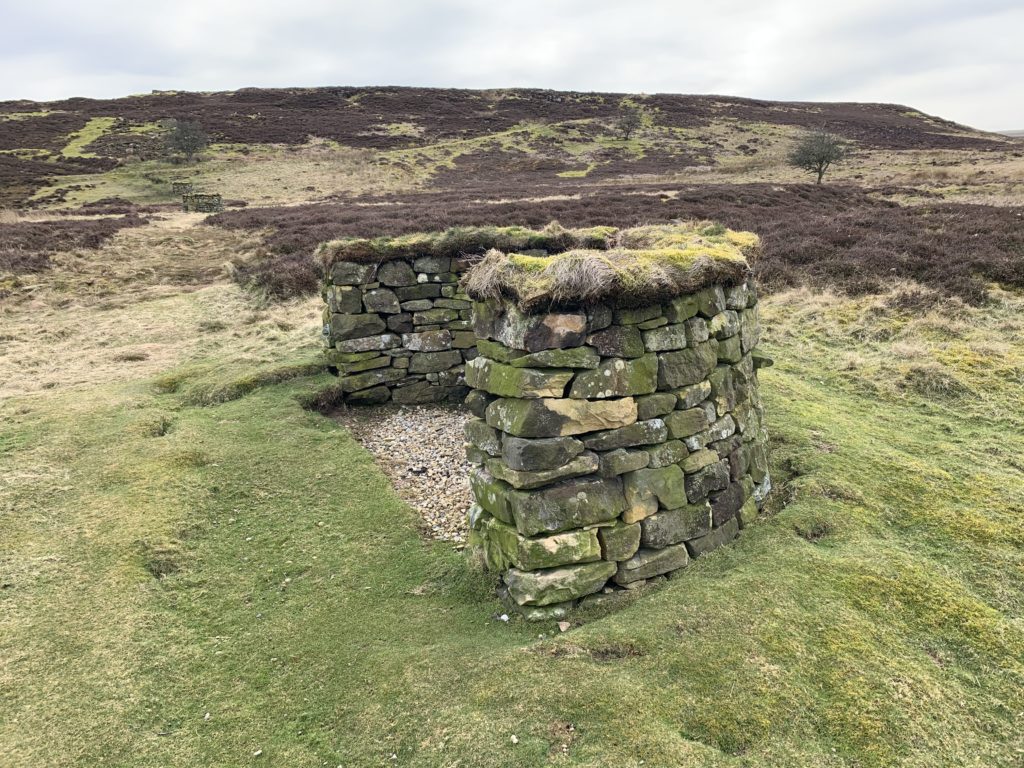 ---
in a very vague and inaccurate way↩

a time to return this barren moor to nature and stop heather burning?↩