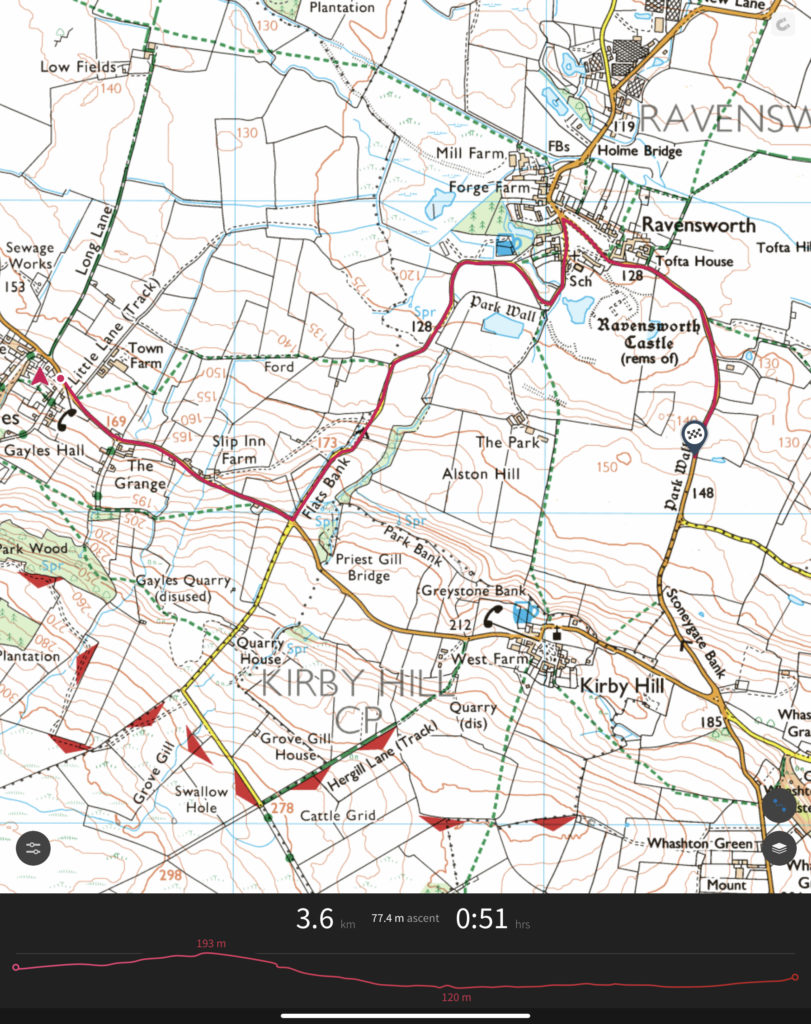 Brunch
This is a walk for those days when footpaths are oh so muddy. Wear a reflective band for safety
The route sets out from the phone box as usual and takes you along quiet roads to a tasty brunch at Stoneygate farm.
Suitably refreshed and replete, retrace your steps. Flats Bank is uphill but you will be rewarded by a beautiful and quiet walk with stunning views. Then it is downhill all the way to your start.
Remember to face the traffic when possible. On blind bends, cross to the other side and then cross back again when past the tight bends.