A moderate walk of 6.5 k – 1.35 hrs with a halfway stop at the pub for a well earned pint. The views across Holmedale with a pint in your hand are superb.
Follow the directions given in the Walk to Kirby Hill until you get to Grove Gill House.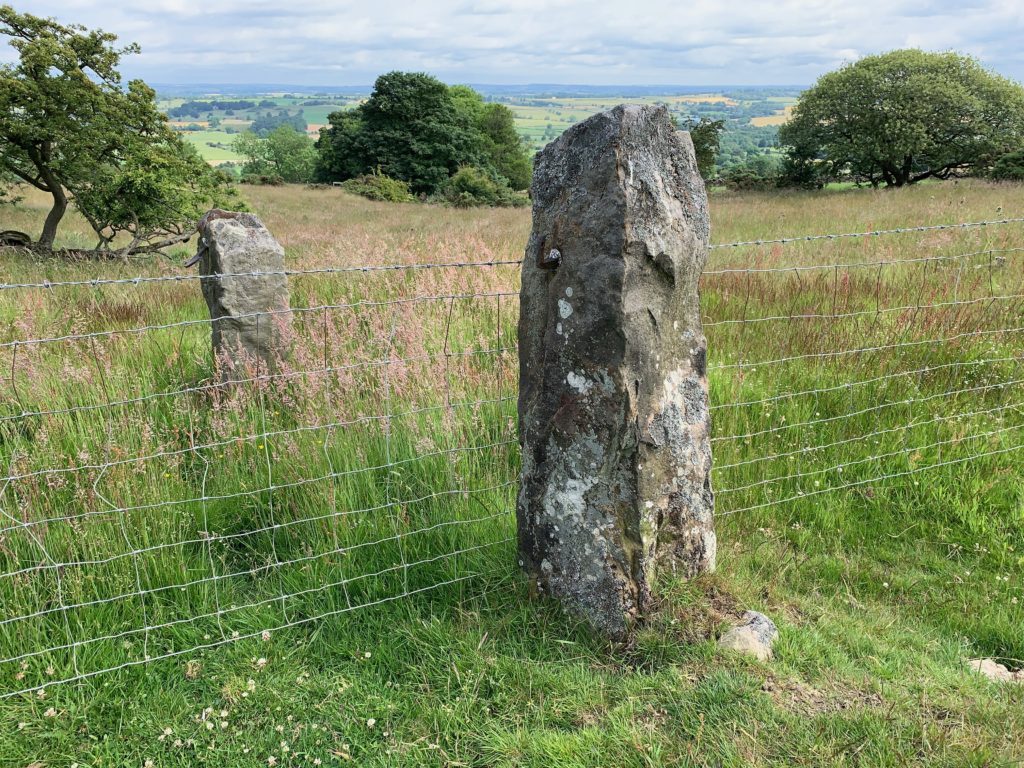 Continue along the track with the ranges on your right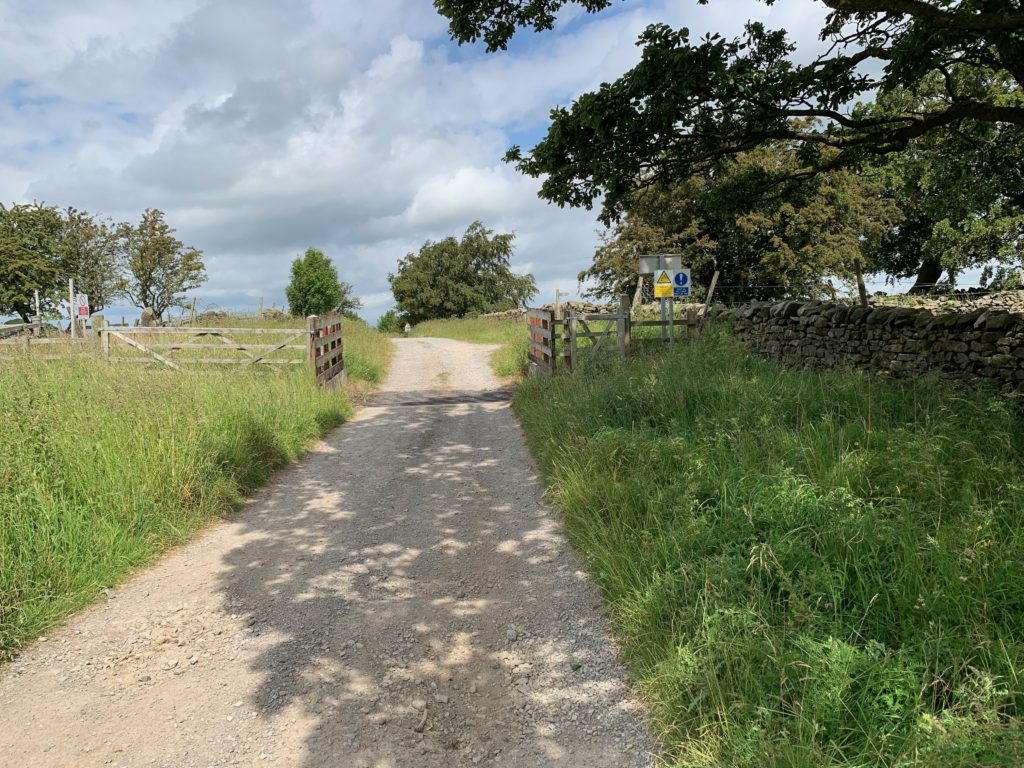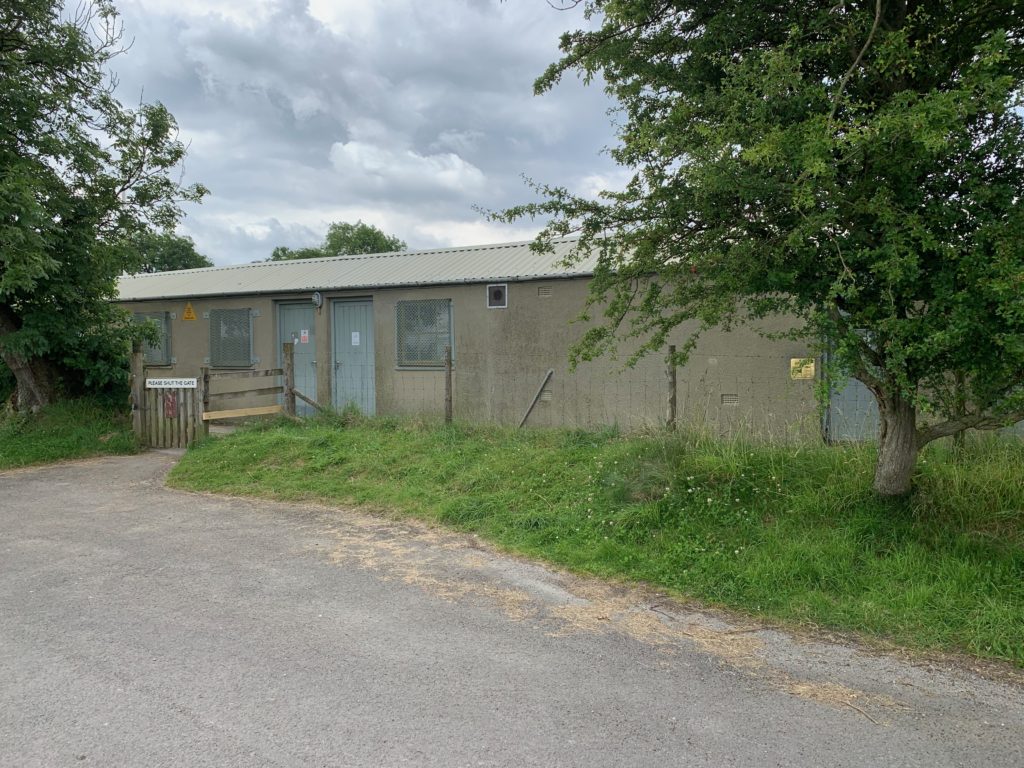 Go past these buildings to a road junction at 261m high. One road leads east to Washton, but our track leads diagonally across a field and styles.
Drop down to 250m and there is a stile with a Smoot hole adjacent for your dog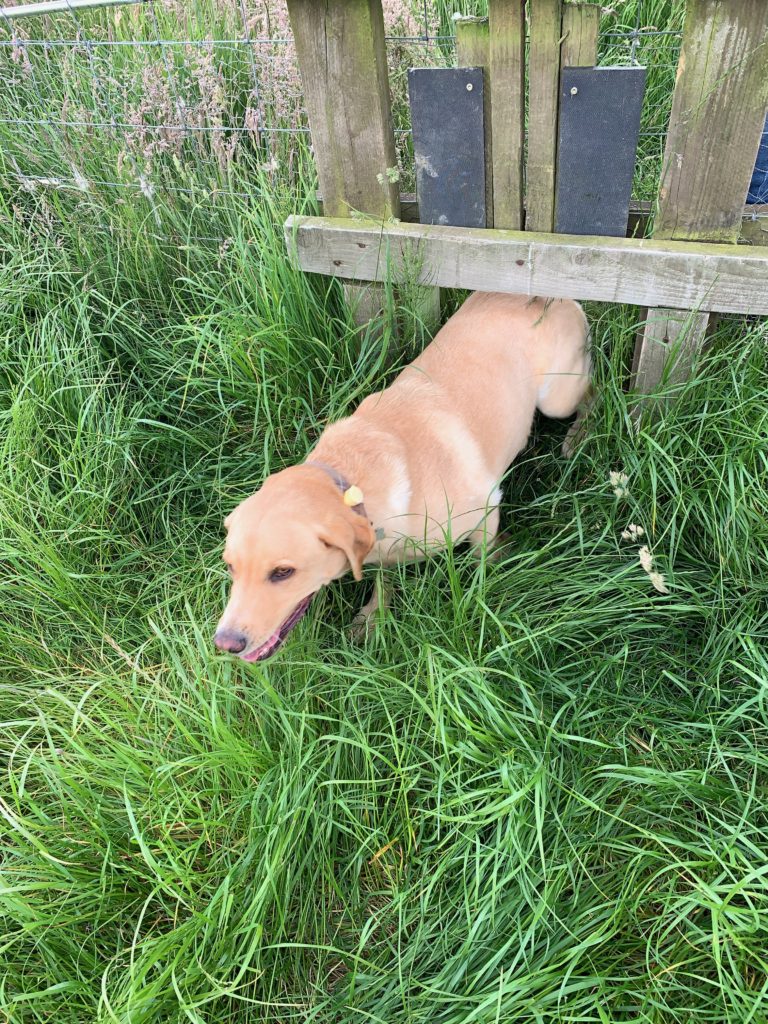 Then across the wood – lots of marker posts so you can keep to the path – rather a nice conifer wood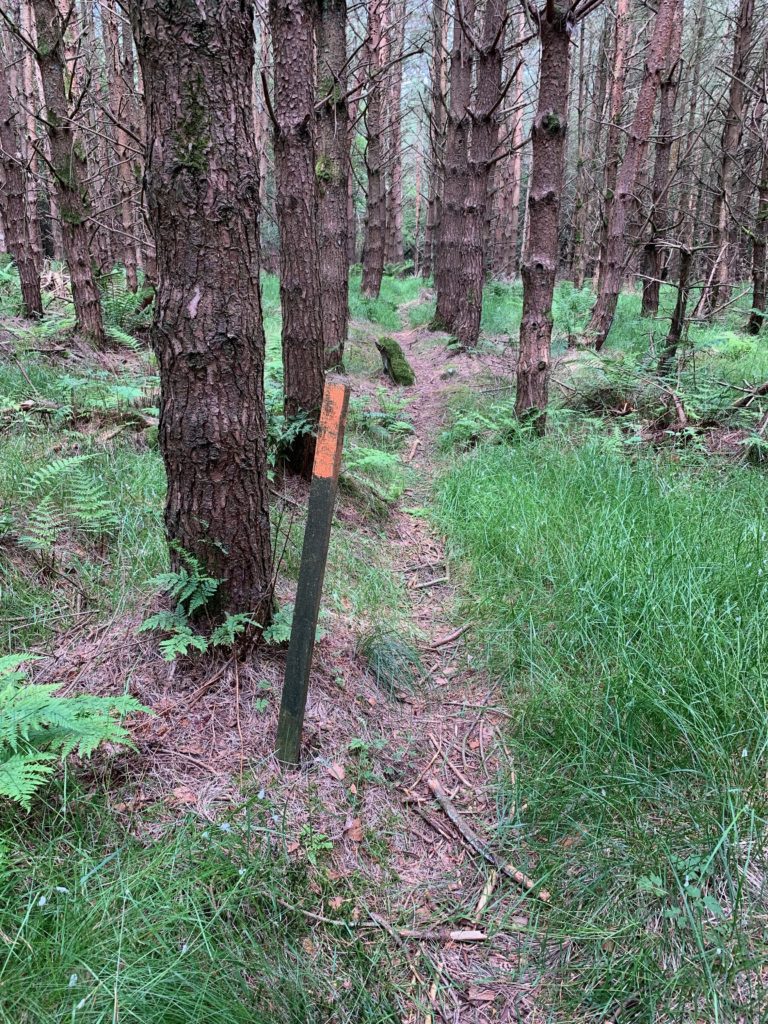 Out on the other side of the wood and head north to Kirby Hill.
The church tower should be visible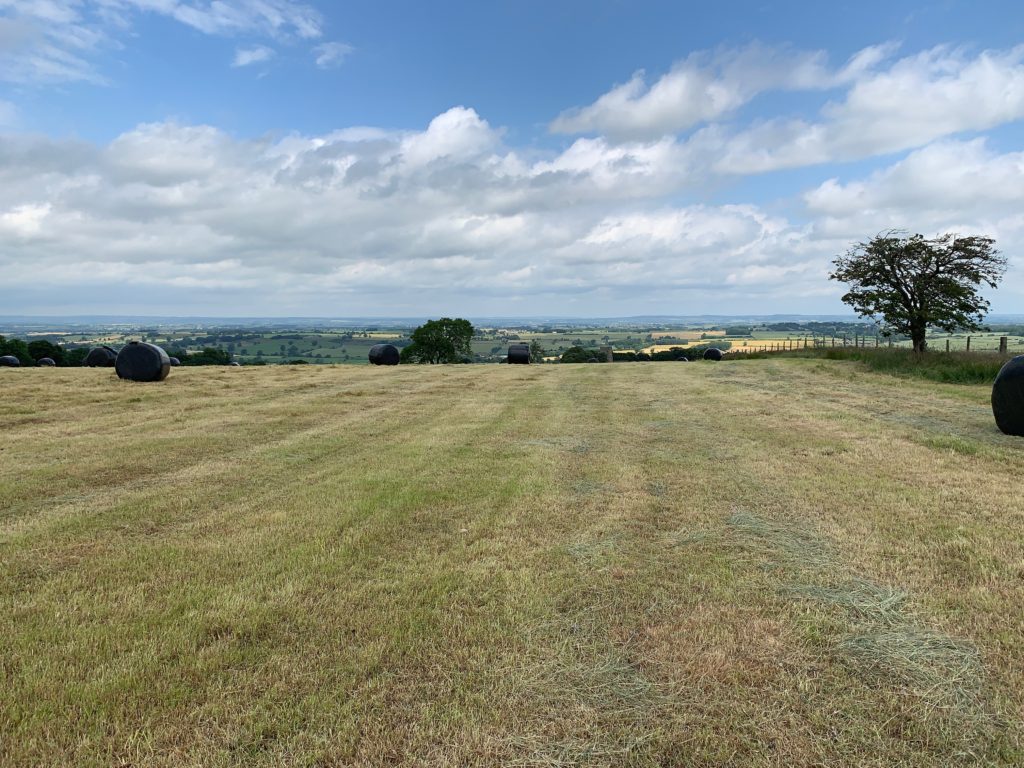 Some stiles are tricksy and your dog will need a lift
It make take 2 people to lift a heavy dog over the stile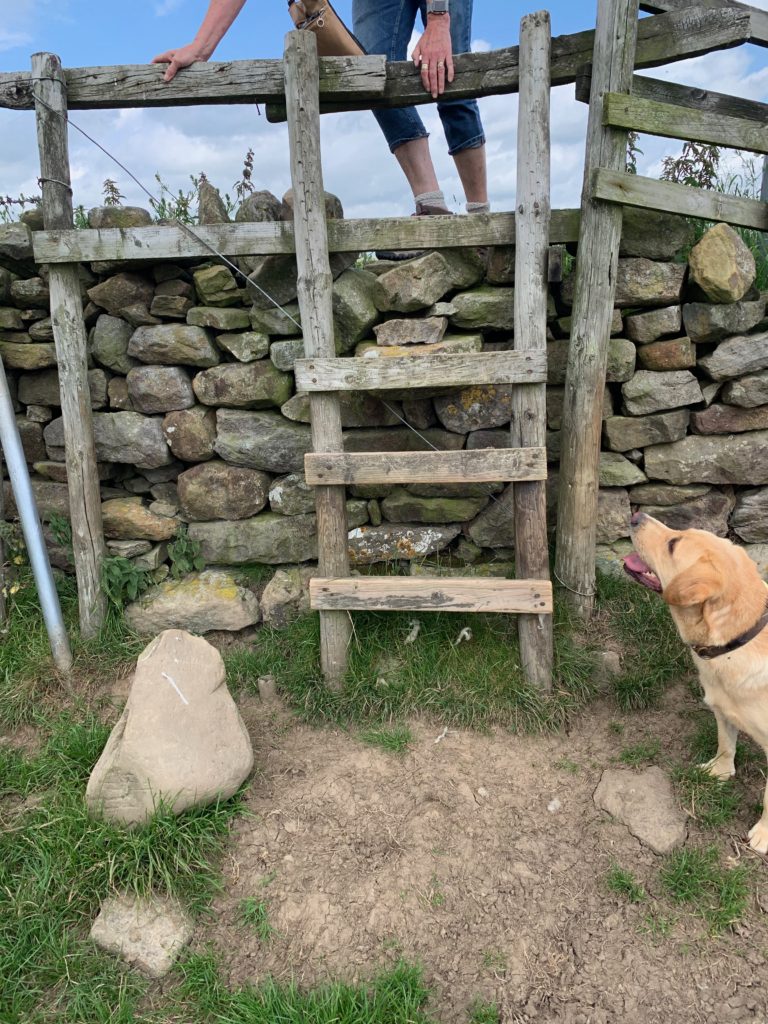 Down the hill, past sheep to a stile at the B&B. This is badly overgrown by a Leylandii and barbed wire adjacent is annoying.

This view is back up to the sheep paddock.
Your reward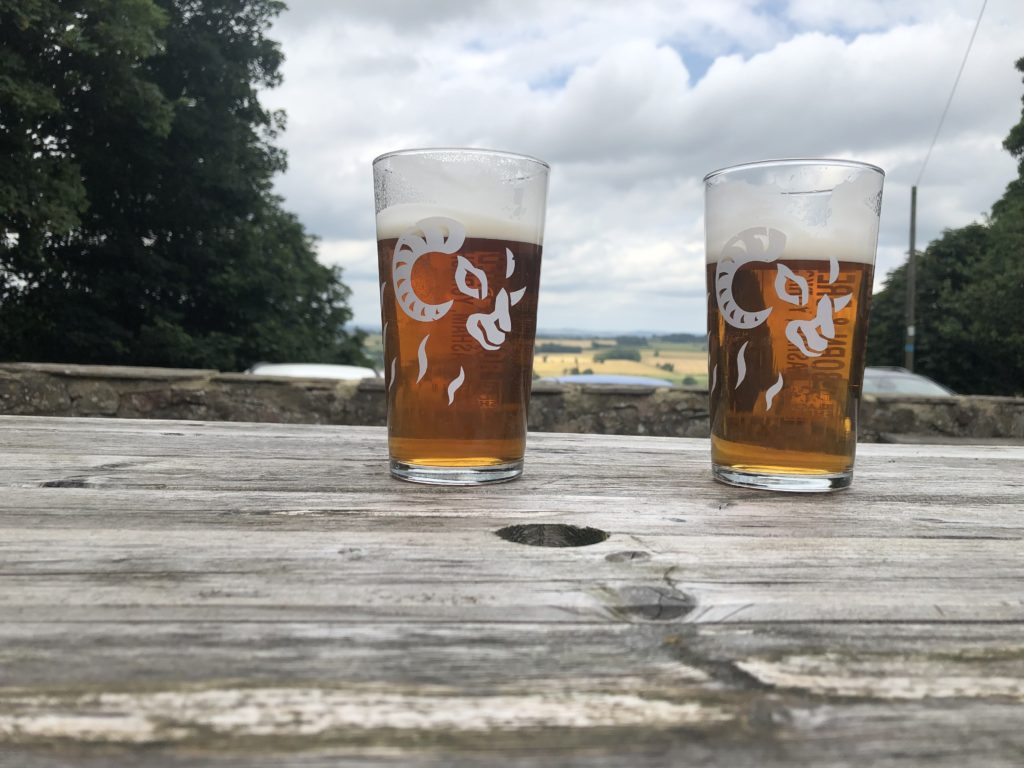 Follow the road back to the phone box to complete your round trip