Welcome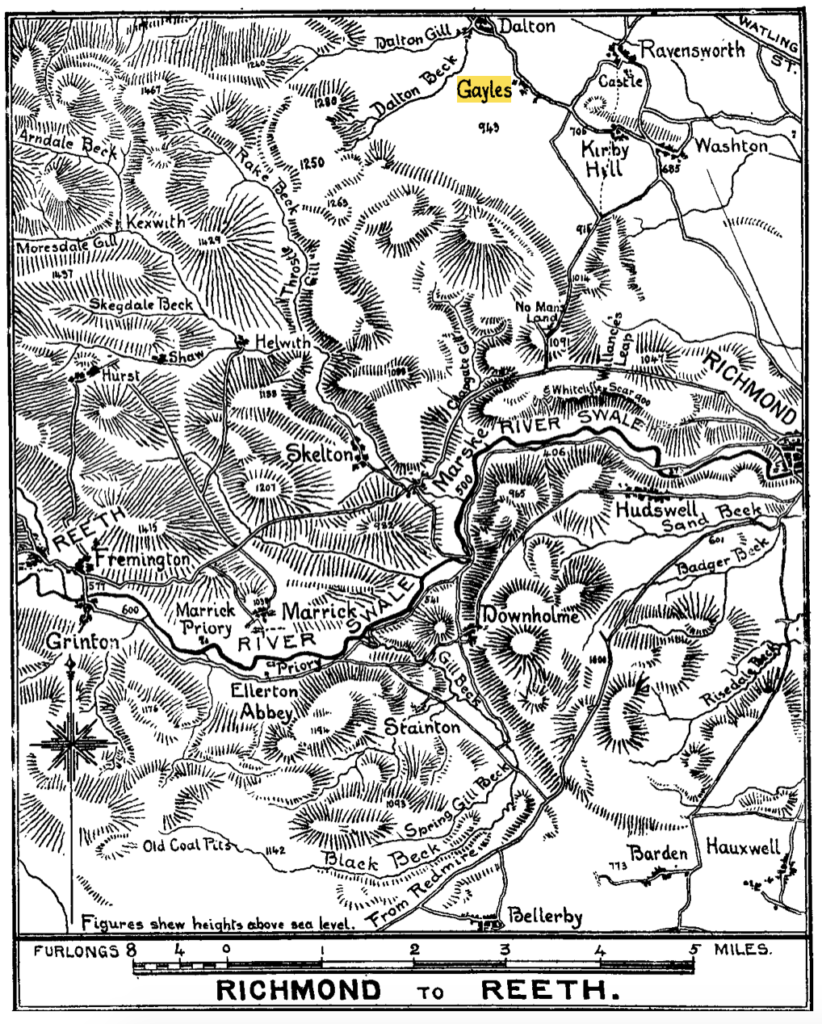 This site is dedicated to the village of Gayles in Holmedale, North Yorkshire, UK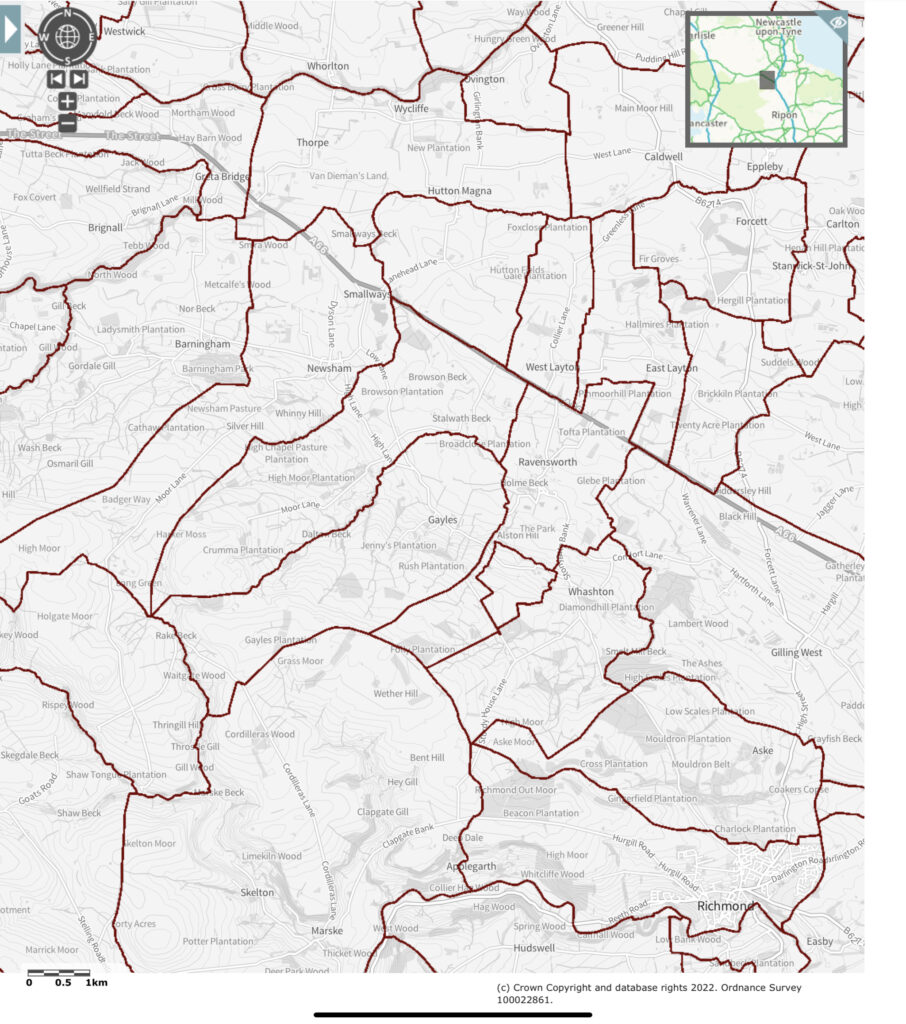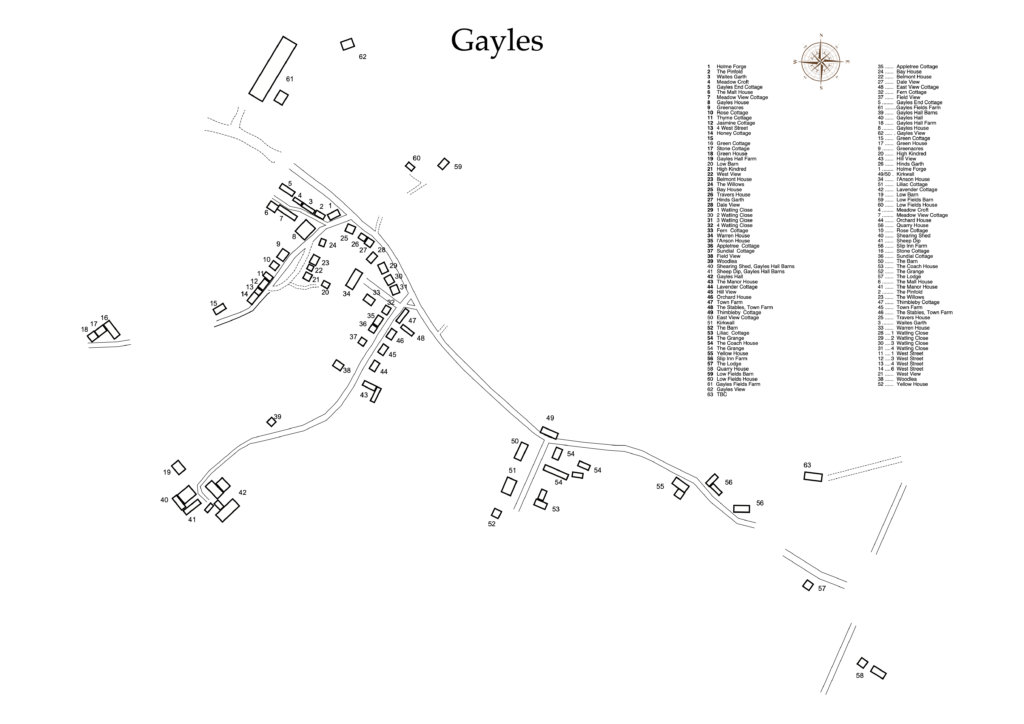 Gayles map of houses 2023-03-29
This diagrammatic map is a work in progress. It has been redrawn from the Colin Day map. New houses have been added, major discrepancies between the size of buildings on the diagram and the aerial map view have been corrected. Some houses have also been renamed to their current name. Fact-checking on the ground continues.
Please note that barns, outhouses, stables and greenhouses are not shown in this map. I've included a link to a pdf of this map for you to download
If you notice any inaccuracies, please let me know
14/04/2019
Latest update to the map has added in the building work in East Street and changes to some of the houses there. Some new builds are added to the existing house name, but have been given new numbers on the map. Some new builds have been named .. these have been added (based on the latest information — this may change in future). The renumbering has resulted in other house numbers being incremented.
21/06/2022
Gayles Fields Farm and House have been added – perusal of the parish boundaries show that they are included in the parish
The following maps are for surrounding villages. They were last updated in 2012 – details on the website of the author (included in the map). They are presented 'as is'
Visit Ravensworth website walks for some more ideas.