The common renovation was instigated and developed by the Quarry Hill Common Committee. The initial supervision of this project to maturity has now completed.
Maintenance of this village asset will be continued by volunteers old and new. A WhatsApp will be set up and care of the common will be restarted in the spring. In the meantime, gully clearing continues to keep West Street from being renamed West Beck! (See the blue dashed line on the aerial photo below).
The tree house in the large tree by the beck is being renewed. Perhaps this is the 3rd incarnation. Watch this space for news
The history of this project has been collated and uploaded to this site. A list of past volunteers and their place in the history will follow.  If you have a story, please get in touch.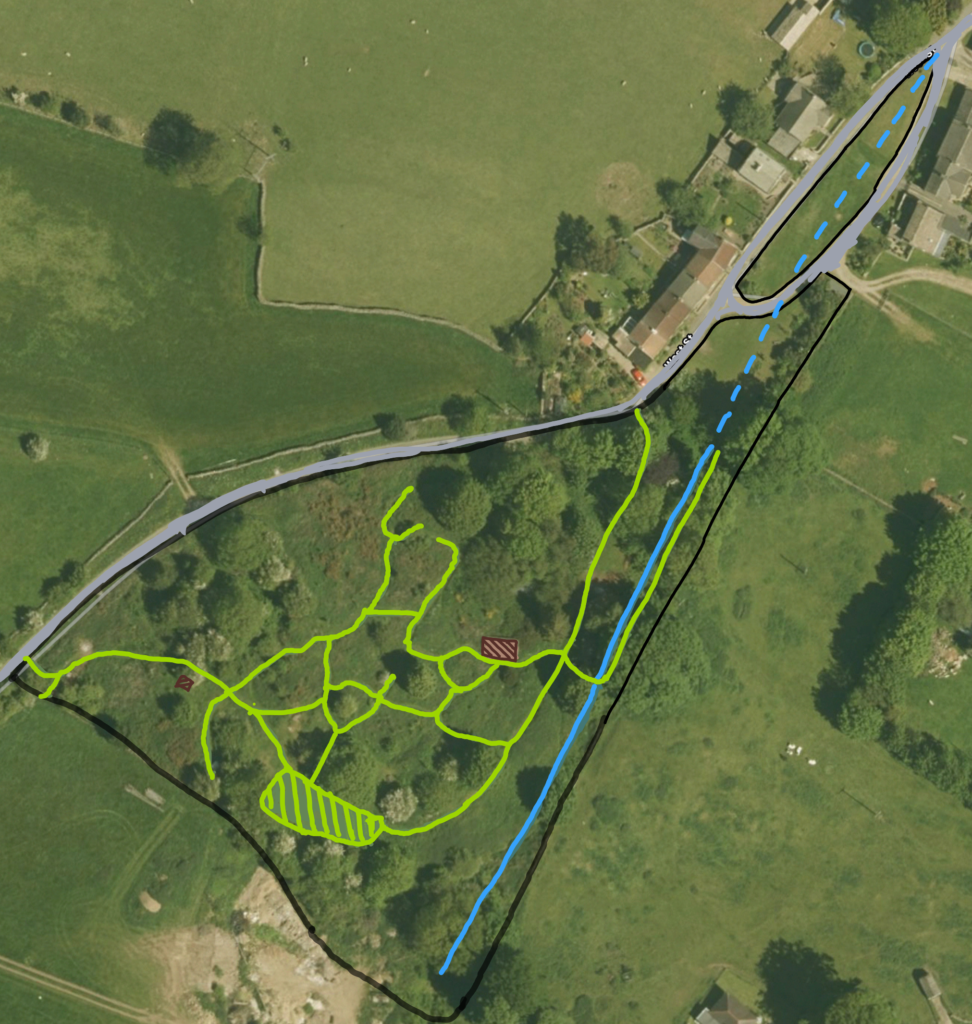 The paths are strimmed but may have nettles at the edge so watch out with bare legs. The paths and the football pitch are marked in light green. The huts are brown and the beck is blue (dry for most of the year)
It was formed out of an old limestone quarry on the hillside leading up to Fendom Ranges. This quarry was on the west edge of Gayles. There are the remains of a sandstone quarry to the east of the village.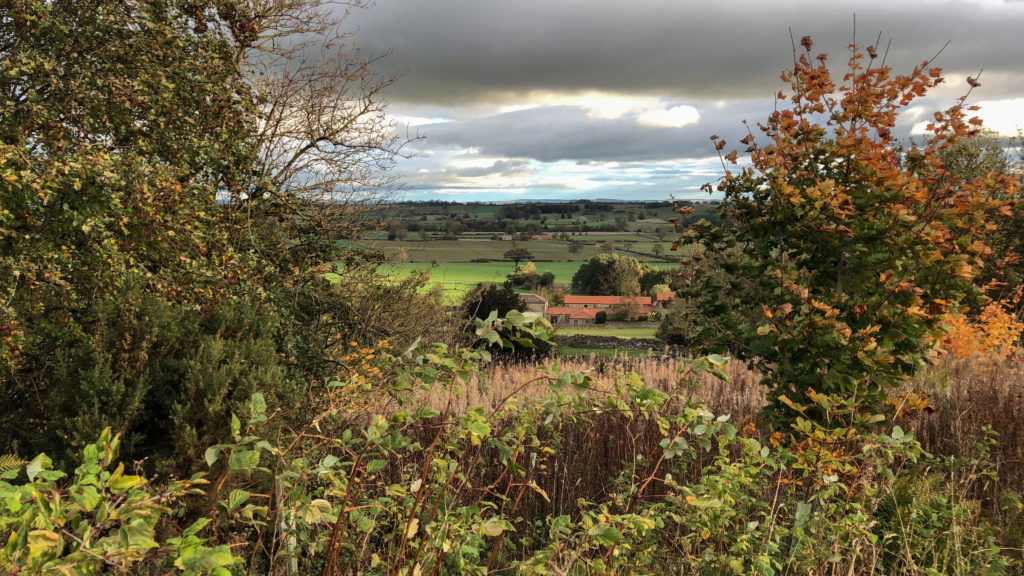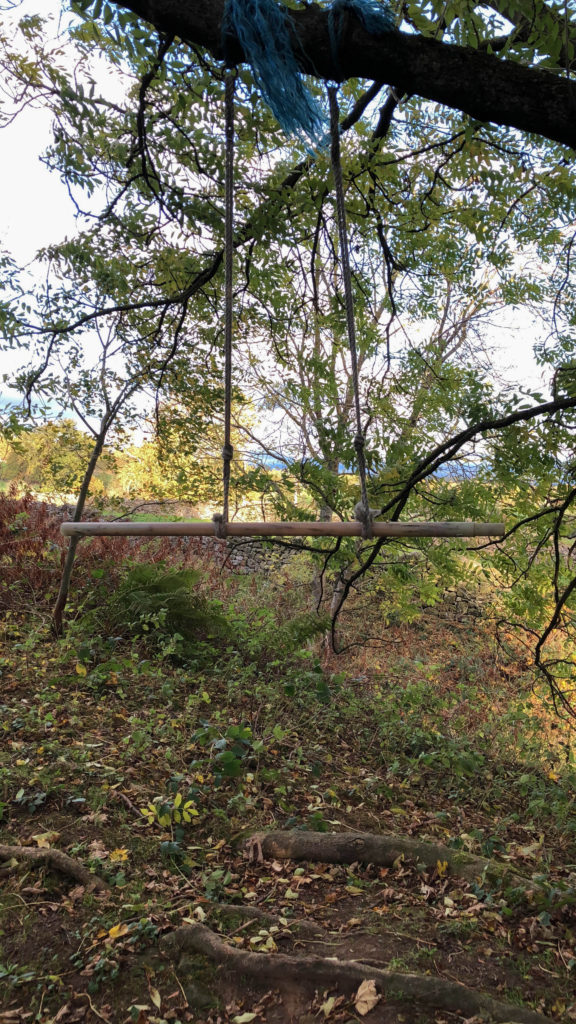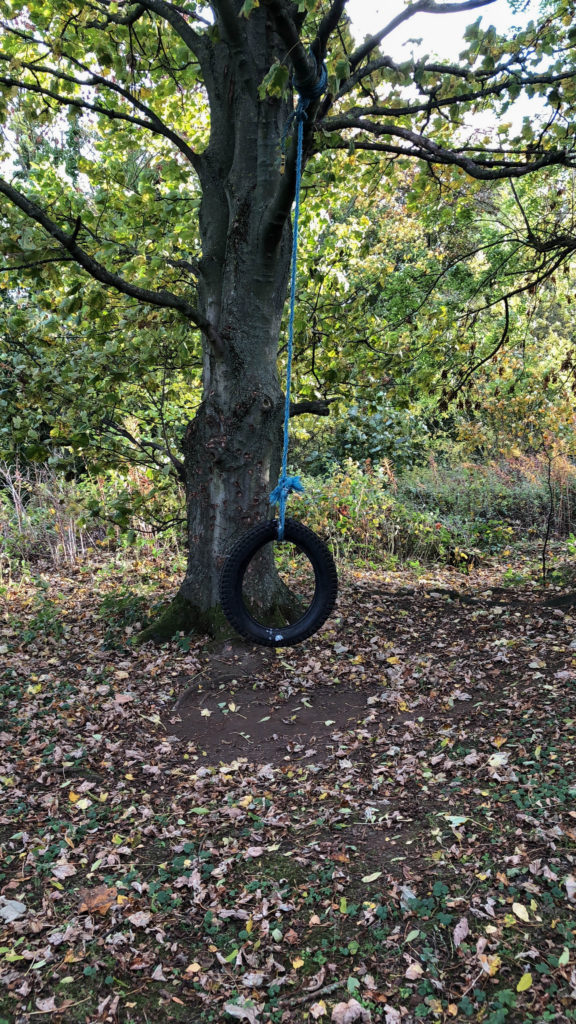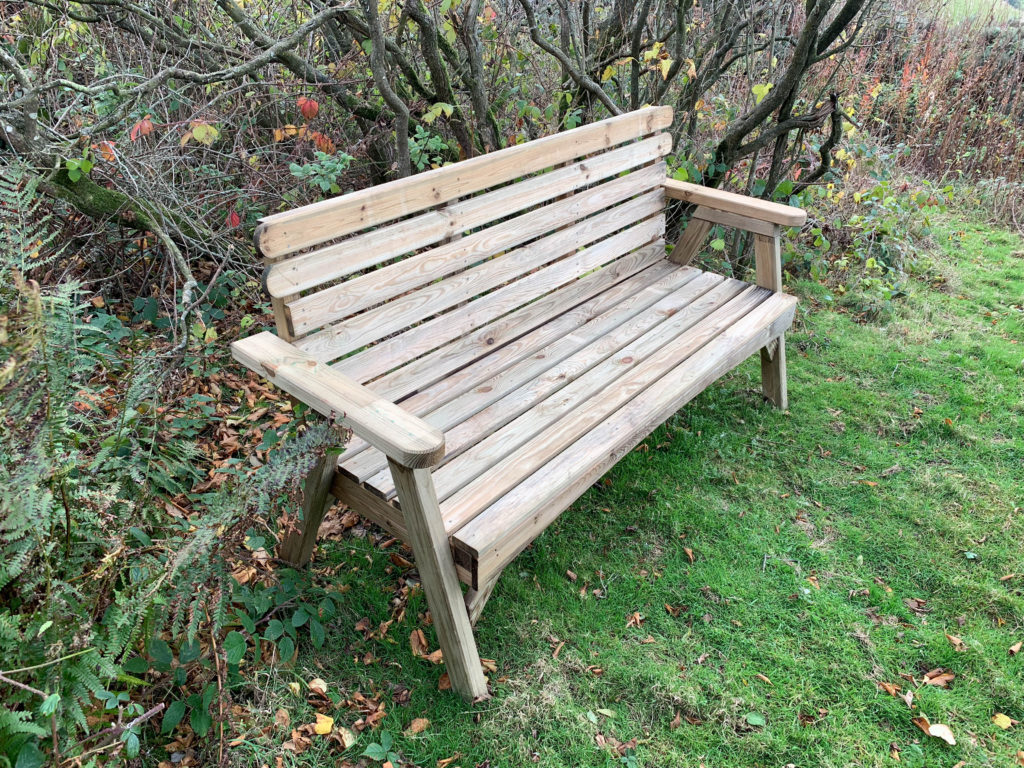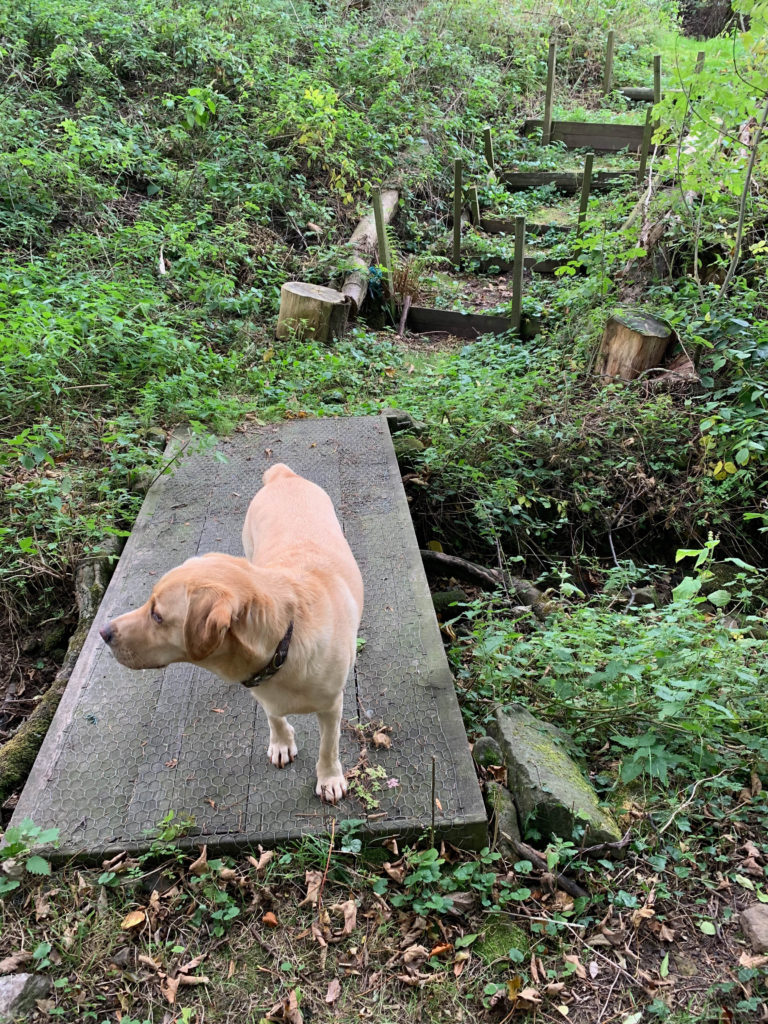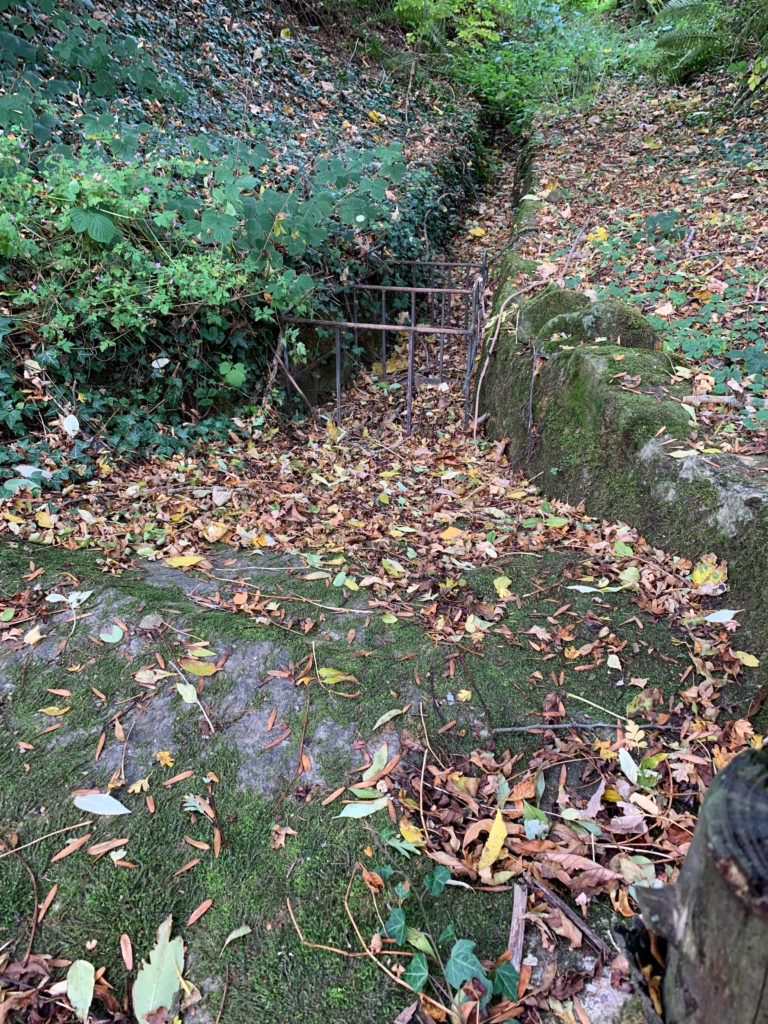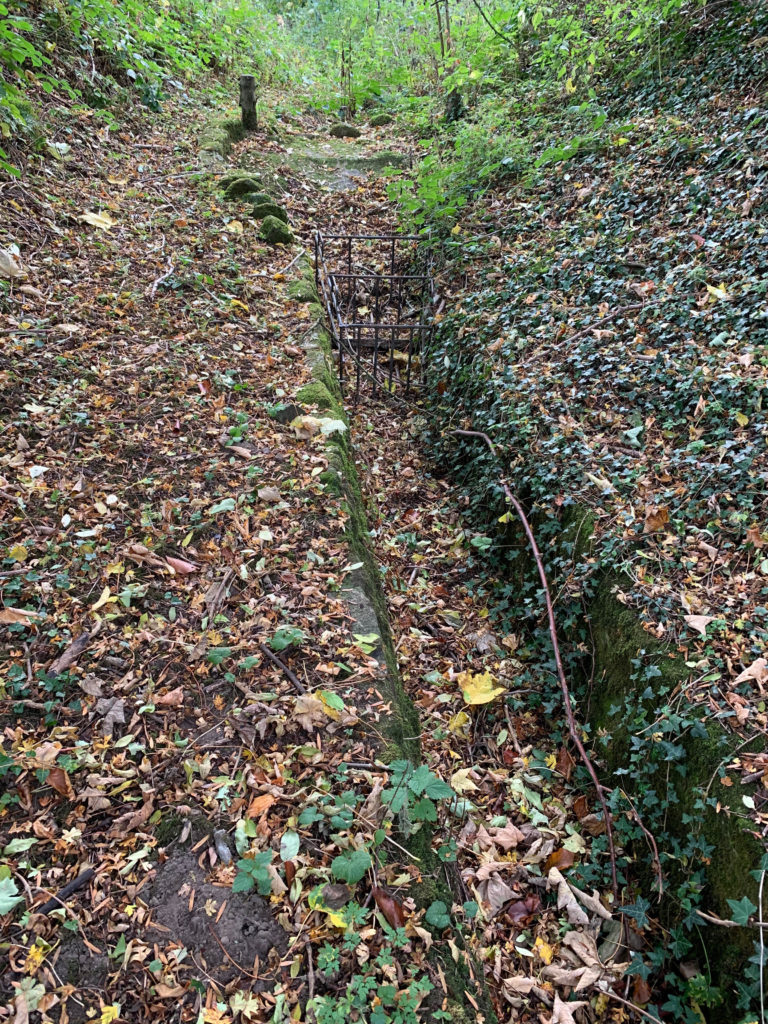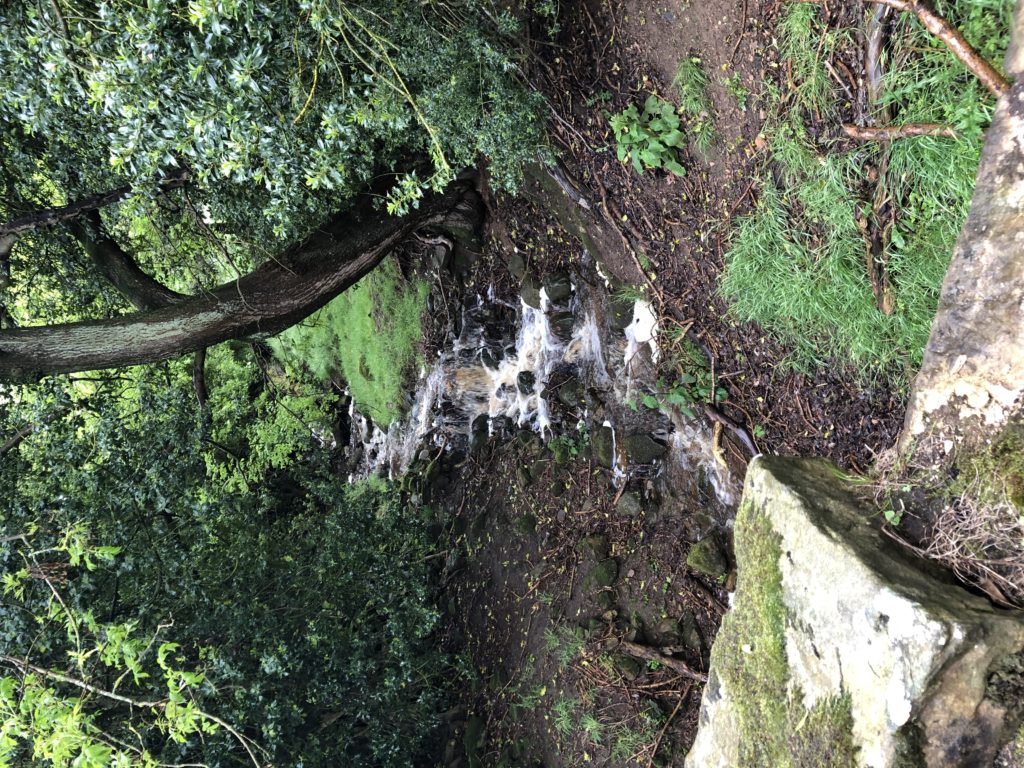 Mowing The Common
Keep the mower on the highest cut setting – the ground is uneven and not like your lawn 1.


Strim the paths only

2

.

Eye and ear protection are vital

3

.
BEWARE OF HEDGEHOGS & LEVERETS WHEN STRIMMING
Burning rubbish
This activity has now ceased. A licence to burn rubbish is required on common land and as no such licence has been granted (or indeed sought), this activity has now ceased
Composting
This may restart soon  – confirmation required
The History – or how it was done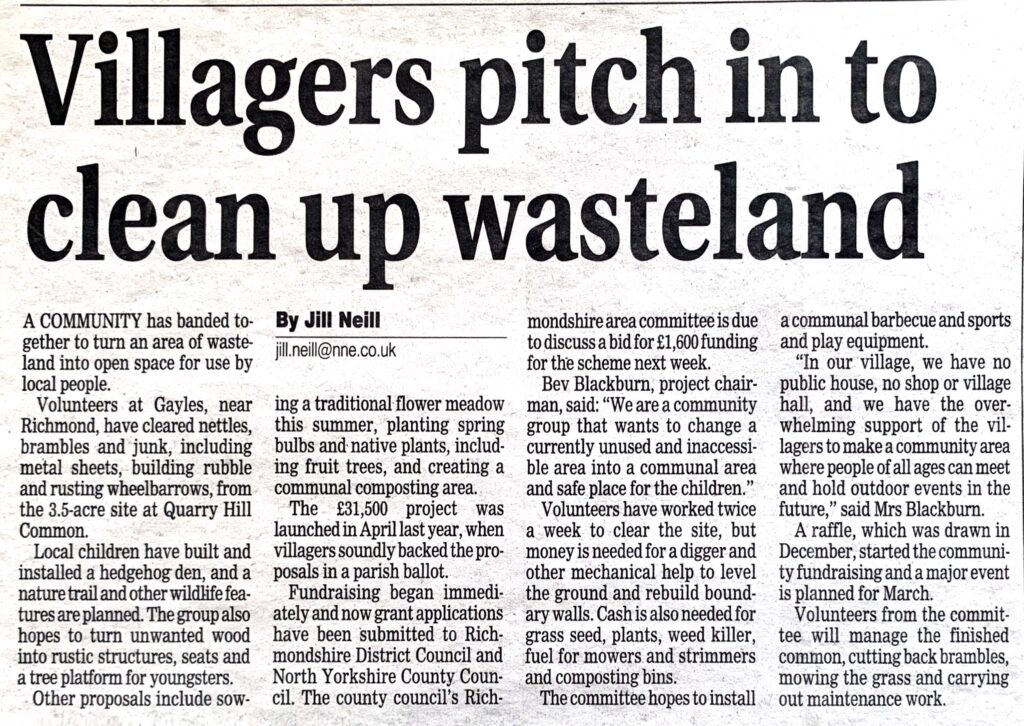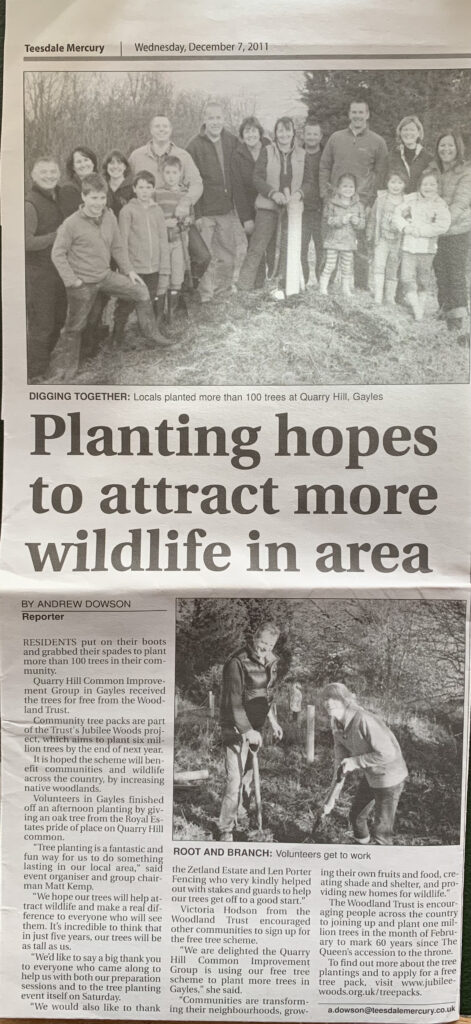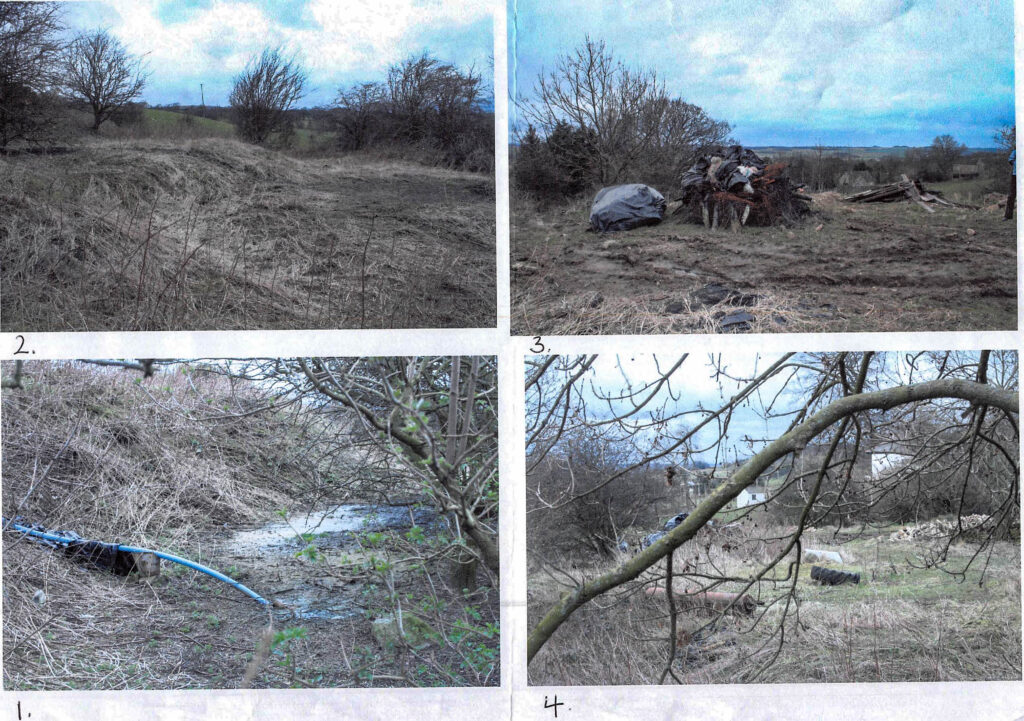 ---
The plan is to  access the common via a series of paths (a path is created where we walk). We do not want to convert the common into a billiard smooth sculpted garden. Please only control grass and weeds on the current paths and picnic/play areas (overhanging nettles and thistles are however, fair game) ↩︎
We have a wide range of wildlife in the village that uses overgrown areas for nesting … hedgehogs, mice, birds and great crested newts. I've even seen a hare so potentially leverets as well. ↩︎
You know it makes sense ↩︎