If the red flags are not flying, then a walk across the roads and tracks of the Military ranges is possible. Keep to the tracks/roads. Do not pick up interesting items – they may be UXB (unexploded ordinance)
The best day to do this is on Sundays.
Note that there are cattle grids along the roads. If you have a dog with you, you will be able to use side gates. We did however, find the side gate locked at one grid just before the exit from the ranges and had to carry our lab over.
The gate at the exit from the ranges is locked on a Sunday, but you will be able to climb over a large boulder to the left of the gate.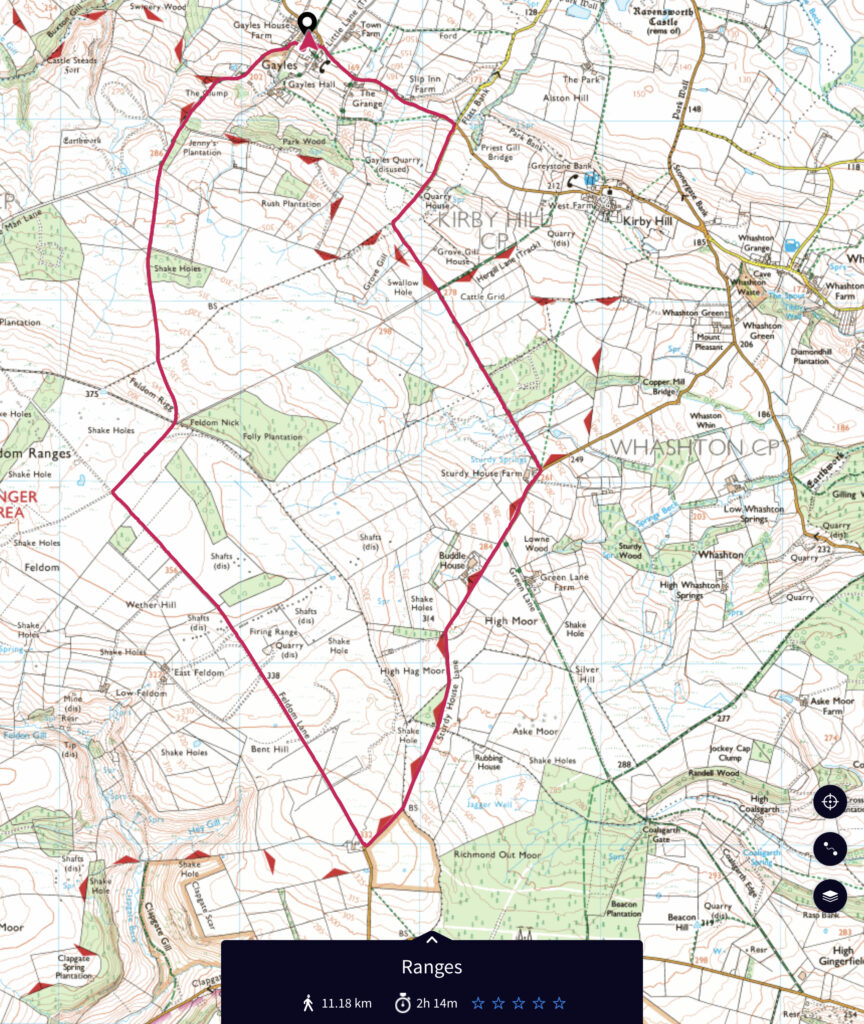 Start at the phone box as usual
Head to West Street and climb this onto Stoneman Lane.
Check that the red flag at the entrance to the ranges is not flying. Follow the road heading south. Sheep abound, so all dogs must be on leads where sheep are present. Cattle grids aplenty, but once over these, there are no sheep and your dog can be off the lead. Keep it on the road
Turn left onto Feldom Lane and head for the huts at the entrance.
The side gate at the final cattle grid is locked so you will need to carry your dog over the grid
The entrance gate is locked on a Sunday, so clamber over a large boulder at the left of the gate.
You will then be onto a minor road with little traffic (mostly cyclists)
Travel east, going mostly downhill. Go past Buddle House and turn left down the track at Sturdy House Farm. You will be skirting the ranges and the going is easy.
Turn right at the end to walk down Flats Bank, past Quarry house.  Turn left onto the road (Slip Inn Bank) and back to the phone box, a distance of 11.2k